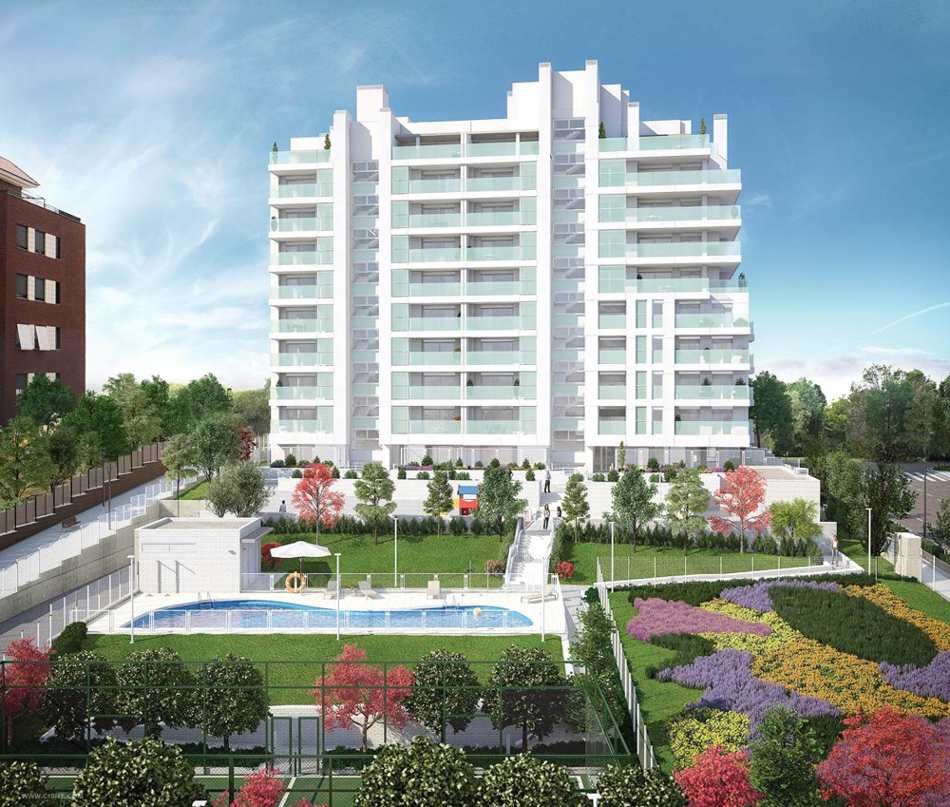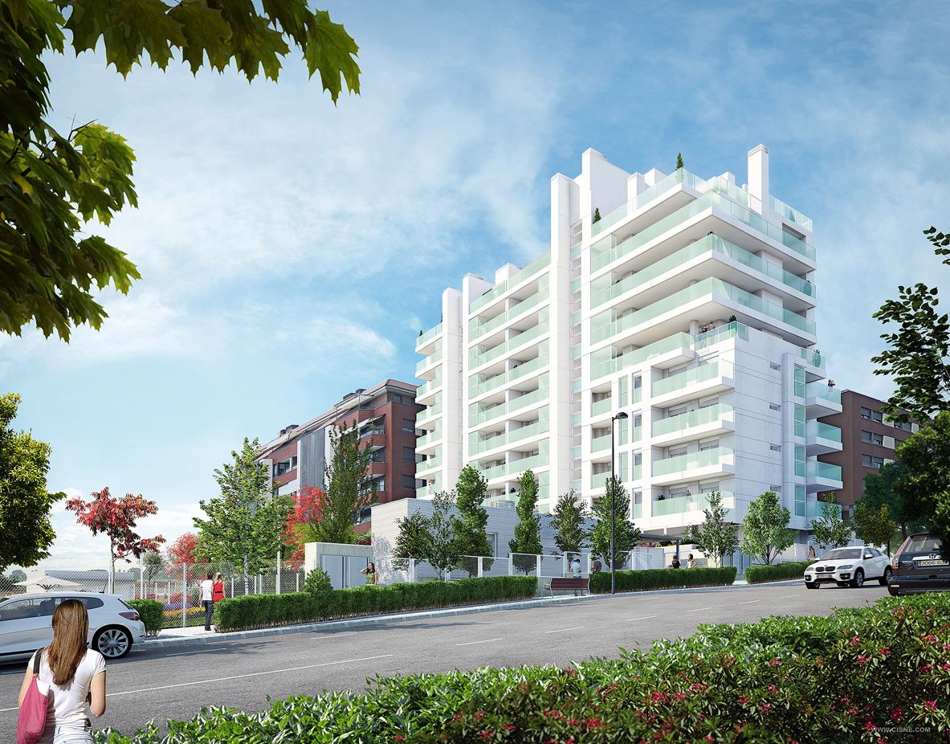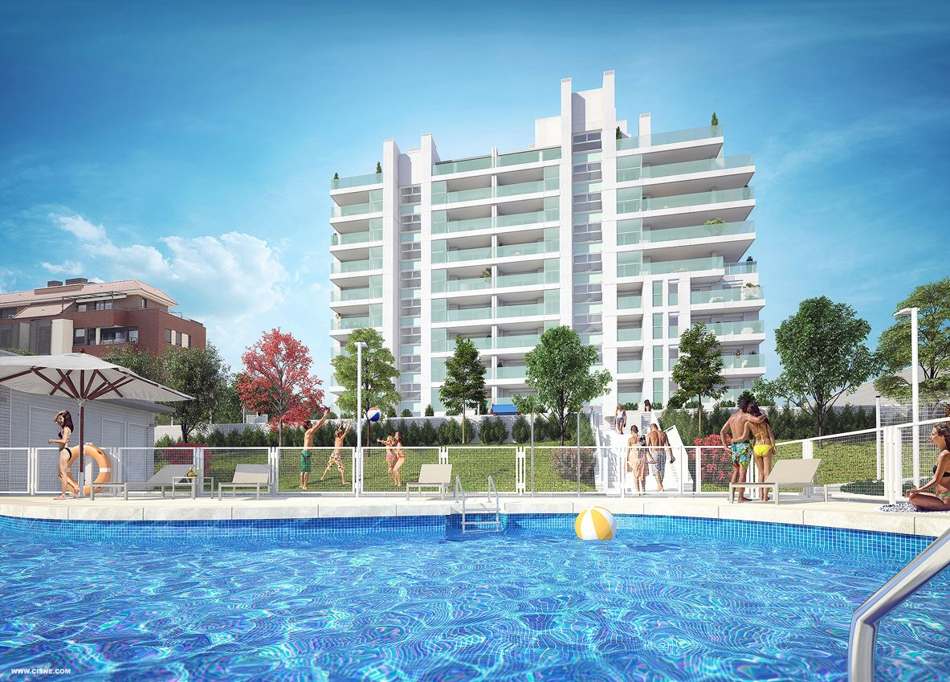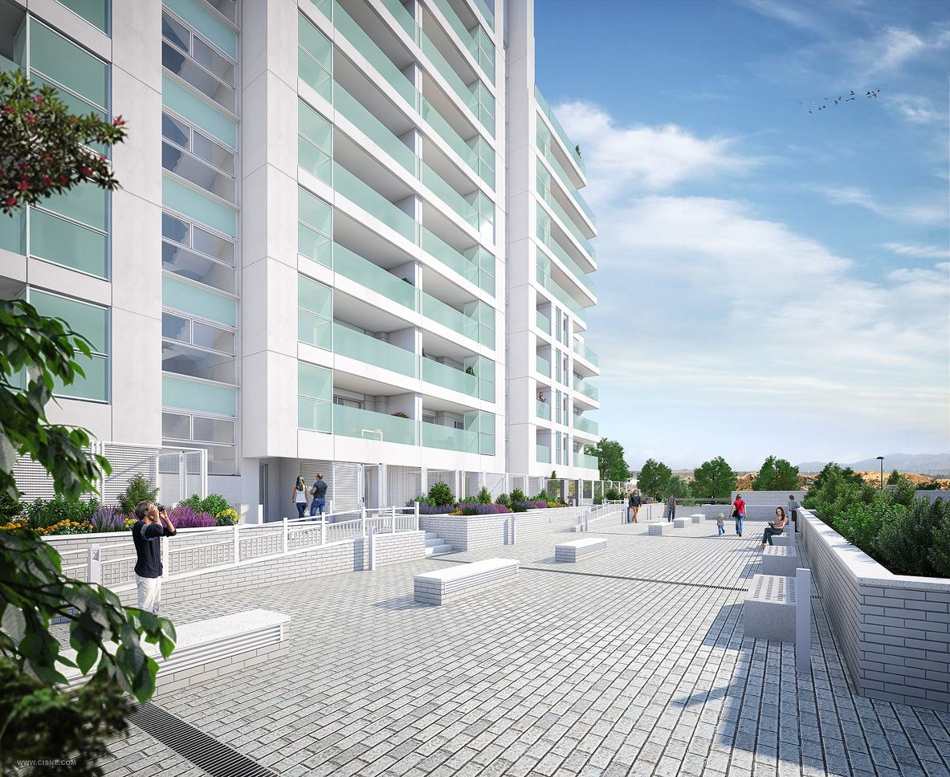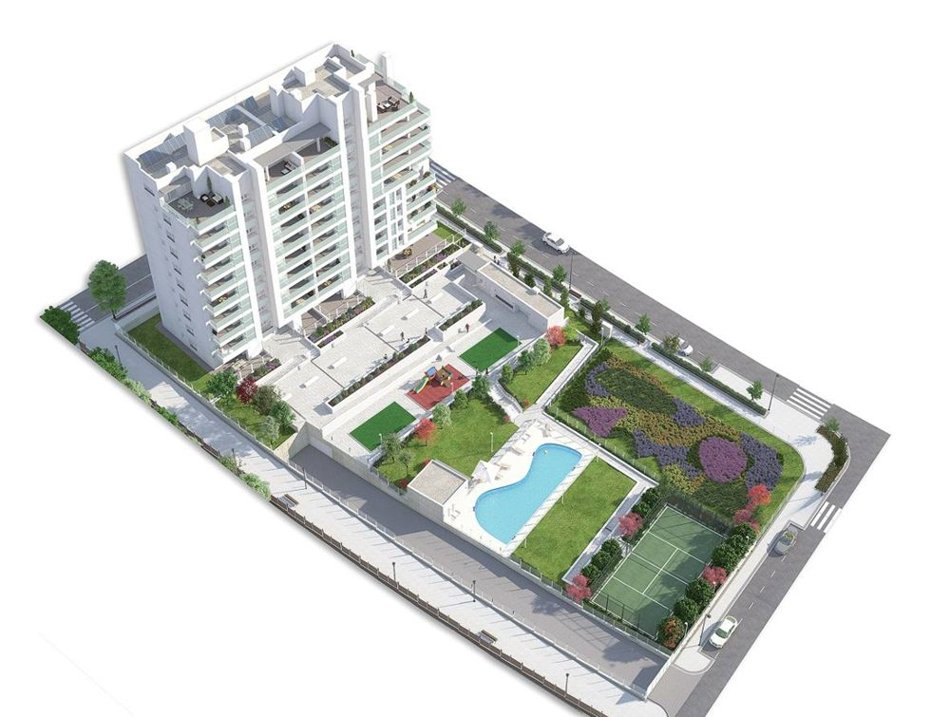 Promote FCC
Market Realia
Bellavista Tres Cantos
42 multi-family homes developed by FCC Real Estate with commercialisation by Realia.
100% sold
FCC Real Estate promotes 42 multi-family homes of 1, 2, 3 and 4 bedrooms, ground floor homes with terrace and lofts in the Madrid town of Tres Cantos. It is a set of homes with white facades and terraces, with an unbeatable location. They include 2 or 3 parking spaces and storage room, depending on the home. Inside, they are notable for spaciousness and optimal layout of their rooms. The communal areas have green areas, a swimming pool and padel tennis court which invite you to enjoy the outdoors.
Your exclusive apartment in an exceptional location in Tres Cantos
Tres Cantos is located in one of the metropolitan areas of the north of Madrid, just 30 minutes from the capital. The Bellavista residential area is located in a unique environment next to Parque Norte de Tres Cantos, very well connected to Madrid by the M-607 highway
Other new build developments in Madrid
At Realia we want the home of your dreams to be a reality. To achieve this, in Madrid we have a wide range of new build homes. Let one of our new developments entice you and begin your new life. It's time to find your ideal home!
2, 3 and 4 bedroom homes in Alcalá de Henares, Madrid
New Development of 3 bedroom homes in Getafe, Madrid
3 and 4 bedroom apartments in Valdebebas, Madrid
Legal notice
Informative catalogue without contractual obligation. The information contained may be altered by the company, which reserves the right to make the necessary changes during the course of the work or once it has finished due to administrative, technical, legal or commercial requirements, without this entailing significant alteration of the object and without diminishing the qualities of the materials. The infographics are merely informative; furniture not included; finishes, qualities, colours, toilet fittings and kitchen units are estimated. Image bank photographs are used only as illustrative details. All data related with the content of Royal Decree 515/89 of the 21st of April on consumer protection with regard to the information to be provided in the sale and renal of housing is available to the client at the central offices (Camino de Santiago, 40 28050 Madrid).
Let me know about new promotions
902 33 45 33