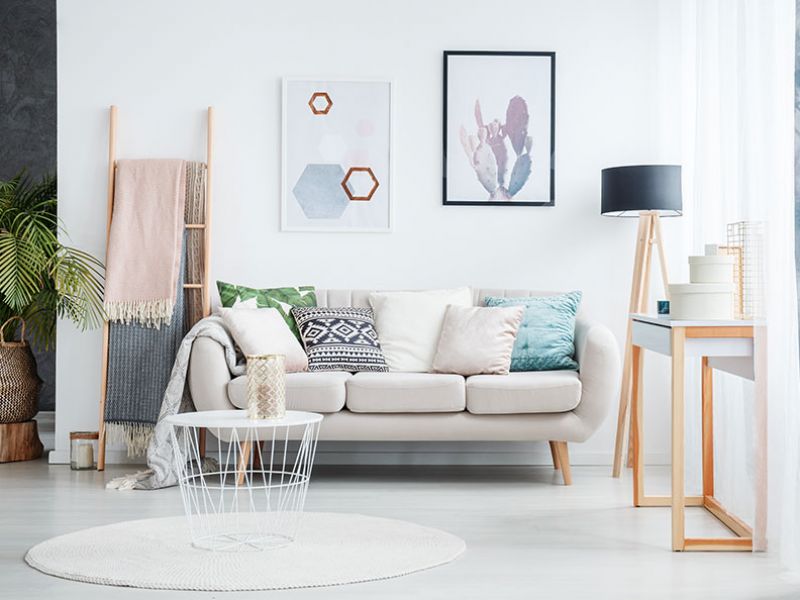 ¿Cómo decorar una casa pequeña? That's the question… En este post te desvelamos algunos trucos que te ayudarán a darle mayor sensación de amplitud y no sentirte atrapad@ como si estuvieras en una jaula.
✔ White is the new black
El color es clave a la hora de decorar una casa pequeña, y es que depende del que se utilice se conseguirá transmitir mayor o menor sensación de amplitud. Para ello, recomendamos apostar por el color blanco en paredes y muebles, lo que aportará a tus estancias más luminosidad, serenidad y suavidad. Además, nunca pasa de moda, estimula la imaginación creativa y combina con todos los demás colores, así que apuesta por este color y… ¡darás en el 'blanco' perfecto!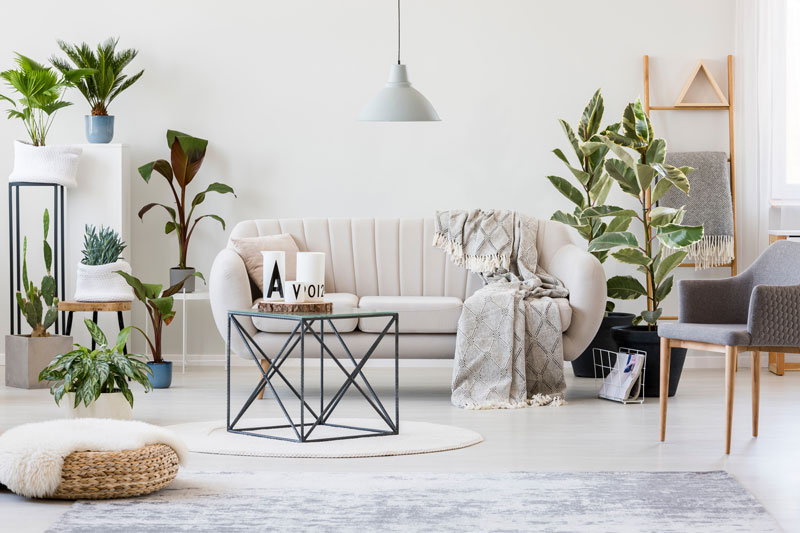 ✔ Don't close, please!
Si quieres saber cómo decorar una casa pequeña, una de las primeras cosas que debes tener en cuenta es la distribución de los elementos de cada estancia, así como procurar que éstas no estén separadas por puertas, sino que (todas las que se pueda) se mantengan abiertas para que convivan unas con otras. De esta manera, lo que se consigue es dar continuidad a todas ellas y mayor sensación de amplitud.
Por otra parte, si prefieres diferenciar las estancias, es importante que utilices separadores menos convencionales y más ligeros a la vista como por ejemplo: puertas correderas, utiliza biombos o mamparas de vidrio para dividir espacios; y usa alfombras para crear islas decorativas independientes.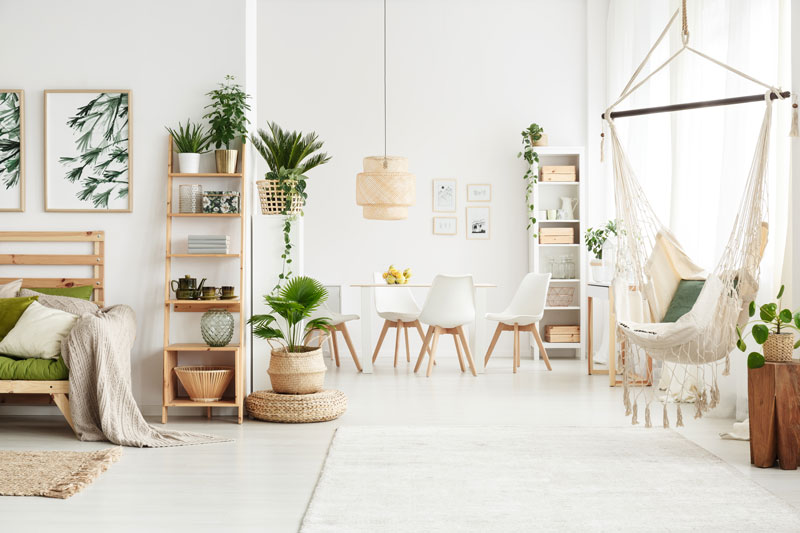 ✔ Mirrors everywhere
Este elemento no solo tiene una función decorativa sino que es muy práctico, y es que es perfecto para decorar casa pequeñas ya que potencian la luminosidad de las estancias y contribuye a hacer que las estancias parezcan más grandes.
Así pues, no olvides llenar tu casa con espejos colocados estratégicamente, ya sea uno maxi o una composición con varios modelos con moldura discreta y tonos suaves. Sin duda, uno de los trucos más utilizados y efectivo.
✔ Monochromatic walls
La sencillez y uniformidad es la mejor técnica de decoración de paredes para una casa pequeña: pintar de un solo tono minimiza las interrupciones y promueve la continuidad visual.
En este sentido, será necesario aplicar el mismo color a todas las superficies del espacio incluyendo las puertas, zócalos y las molduras para lograr el efecto de desvanecer los límites de las paredes, así como colocar una alfombra en tonos claros y quitar el gotelé de las paredes ayudará a aportar más luz, amplitud y armonía.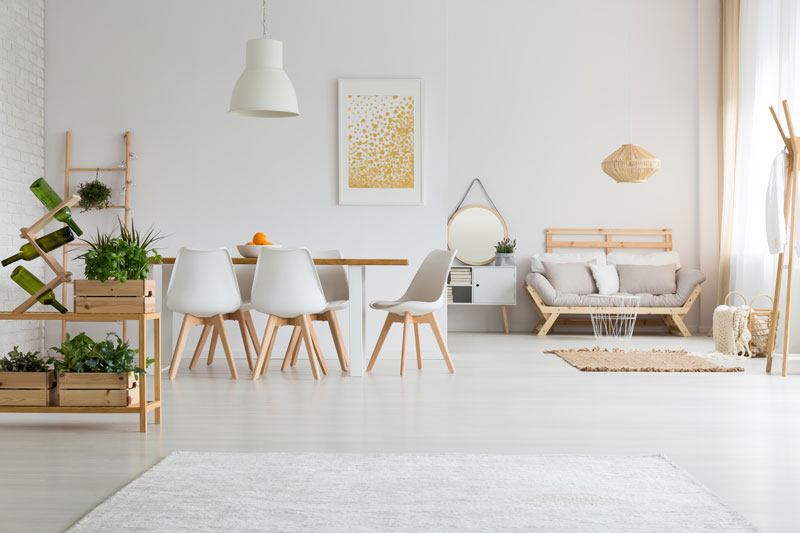 ✔ Functional furniture
Una casa pequeña, tiene que ser práctica. Así que para ello, apuesta por muebles multifuncionales que te ayudarán a ahorrar espacio y muebles modulares que ofrecen la gran ventaja de ser versátiles, lo que te permite colocarlos en cualquier lugar de la casa.
Un TIP muy TOP para que las estancias se vean más amplias y generar mayor sensación de altura, puedes crear sensaciones ópticas ¿Cómo? Elige muebles largos y estrechos que dirijan la vista hacia arriba, ¡pruébalo!
✔ Less is more
En muchas ocasiones menos es más, y en este caso, ¡lo es! Así que, trata de decorar una casa pequeña con menos elementos y de menor tamaño, y apuesta por un estilo más sutil, lineal y minimalista: ganarás en espacio, luminosidad y serenidad.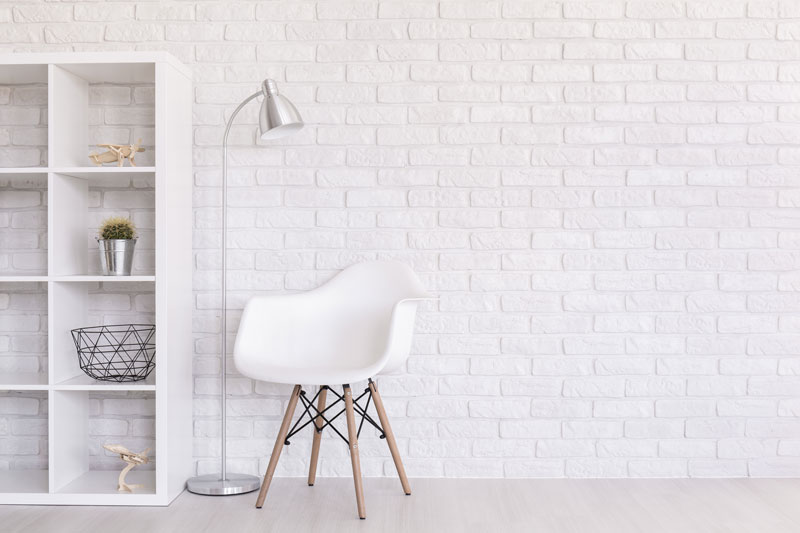 Compartir