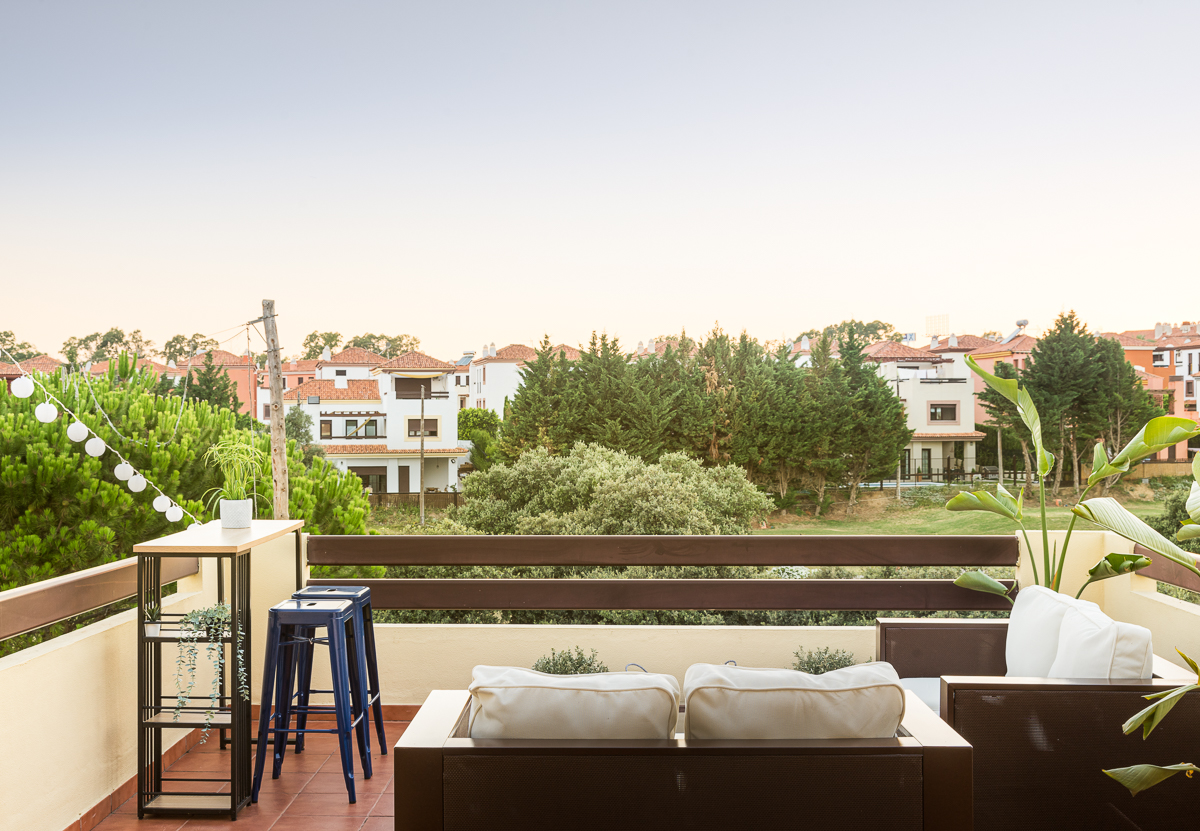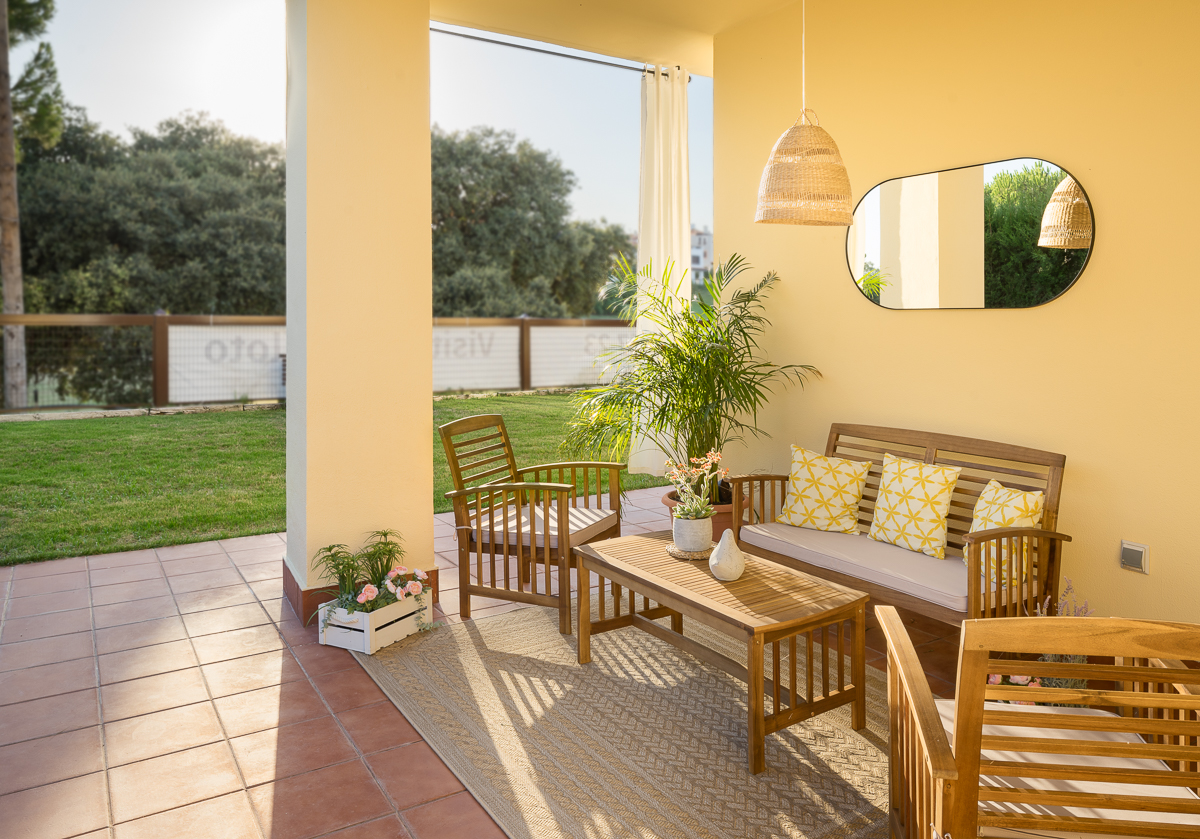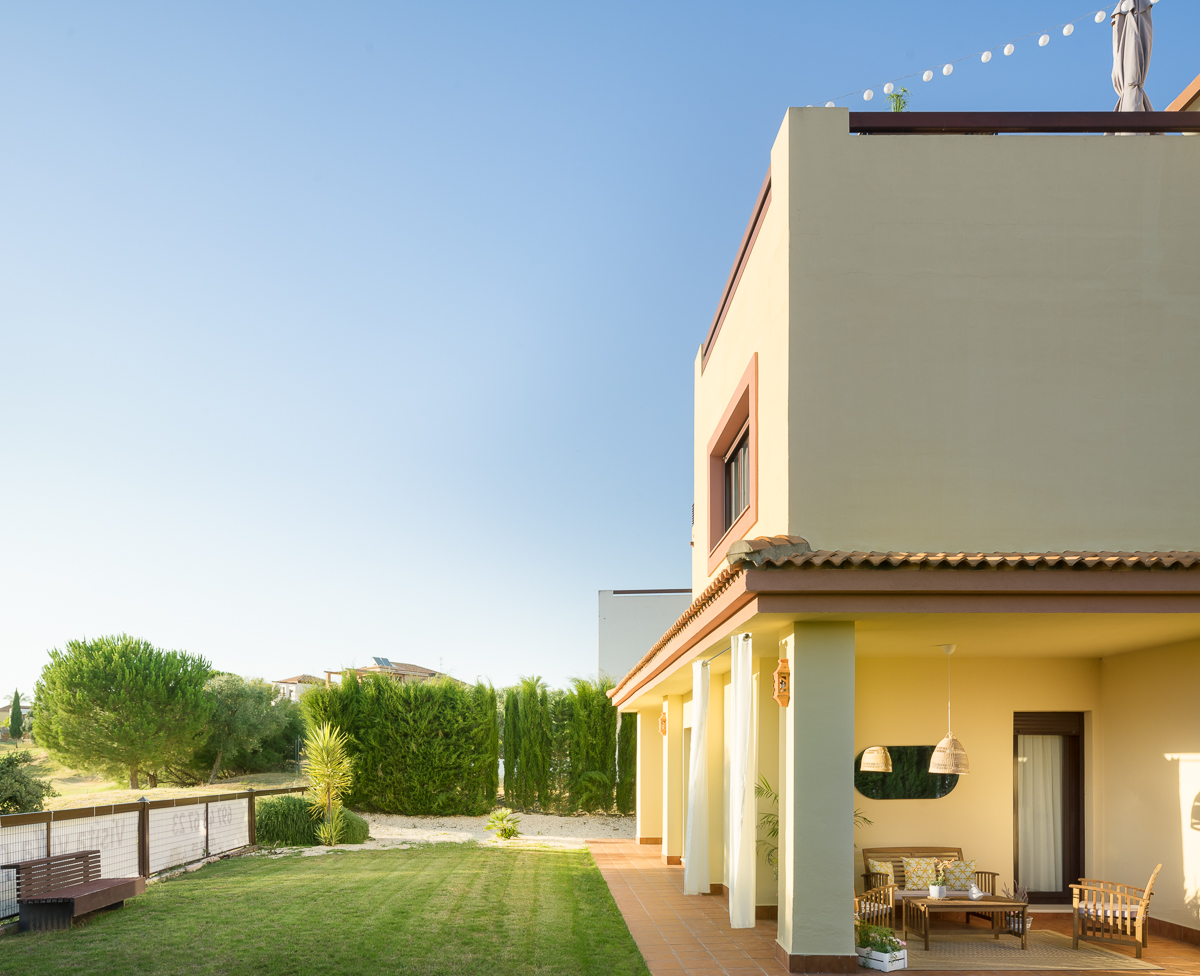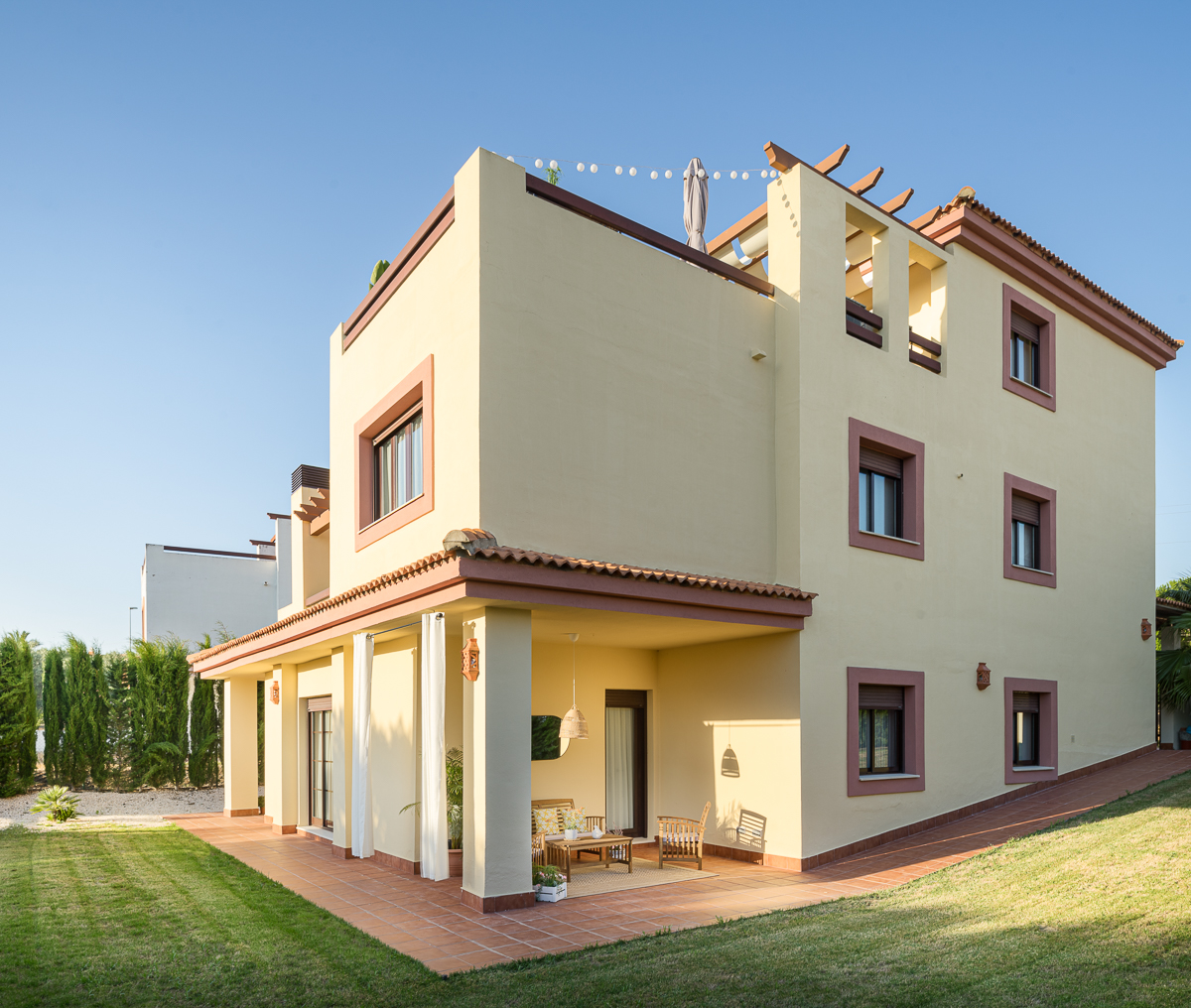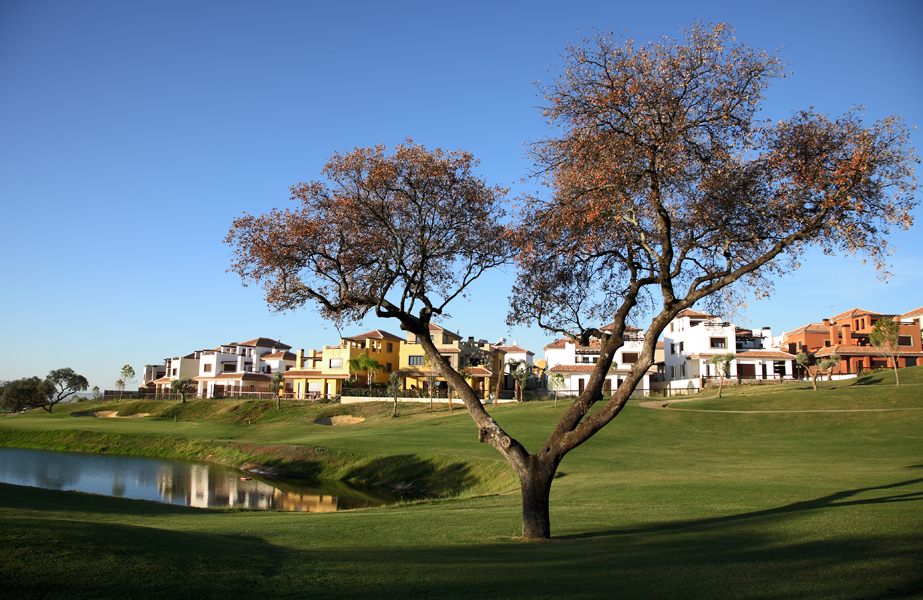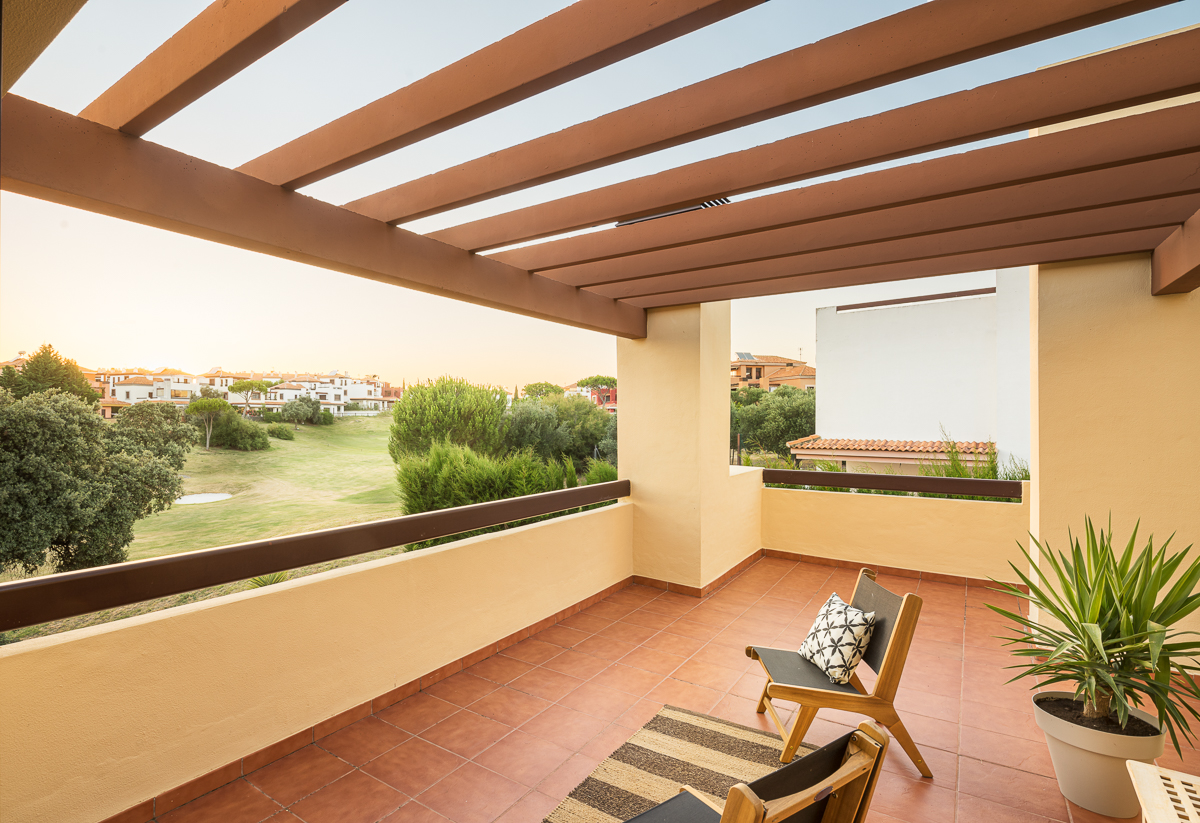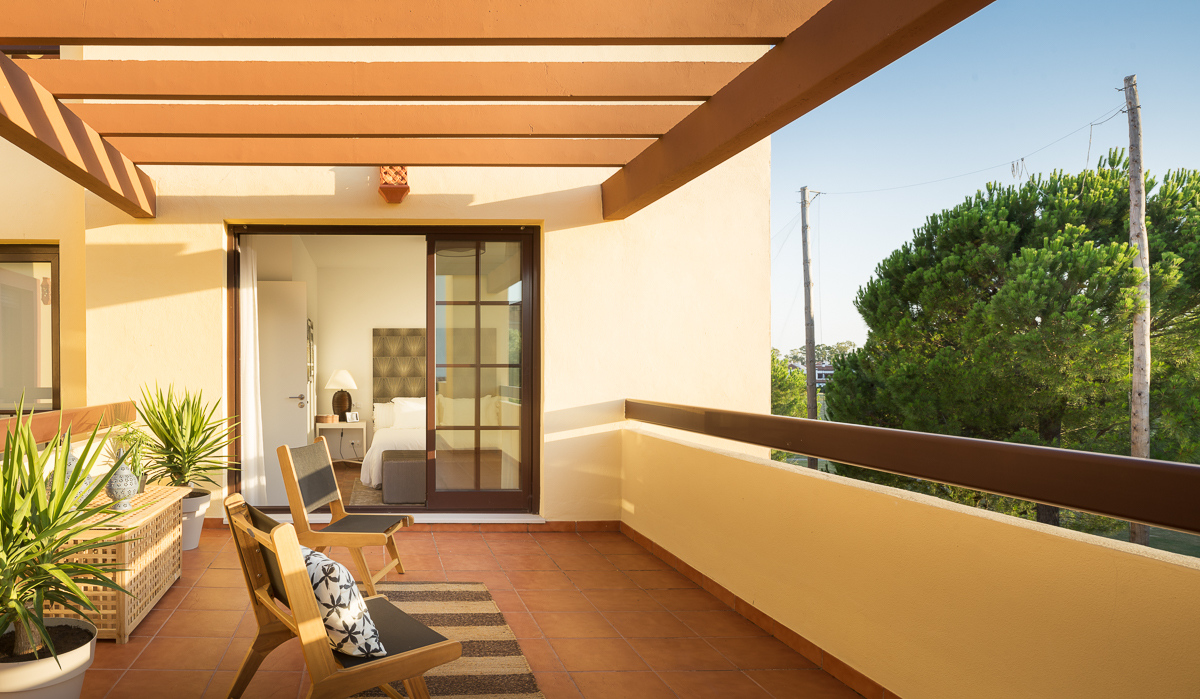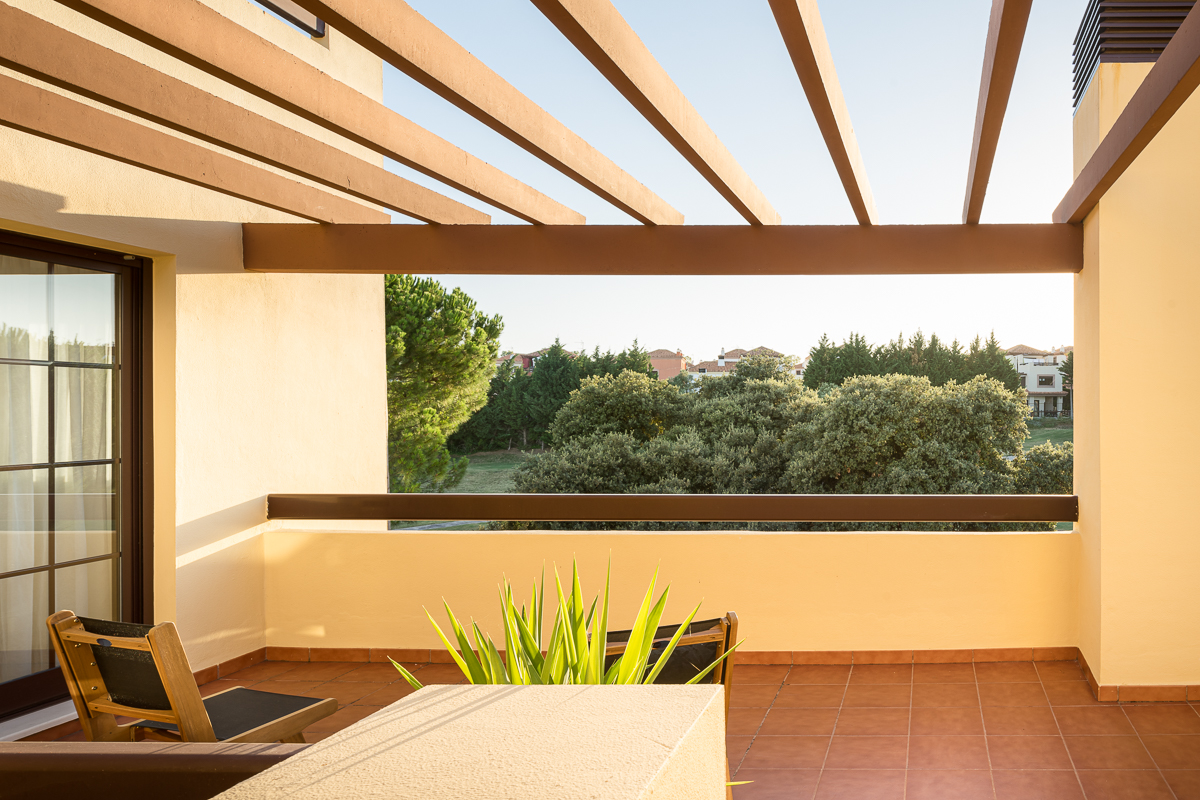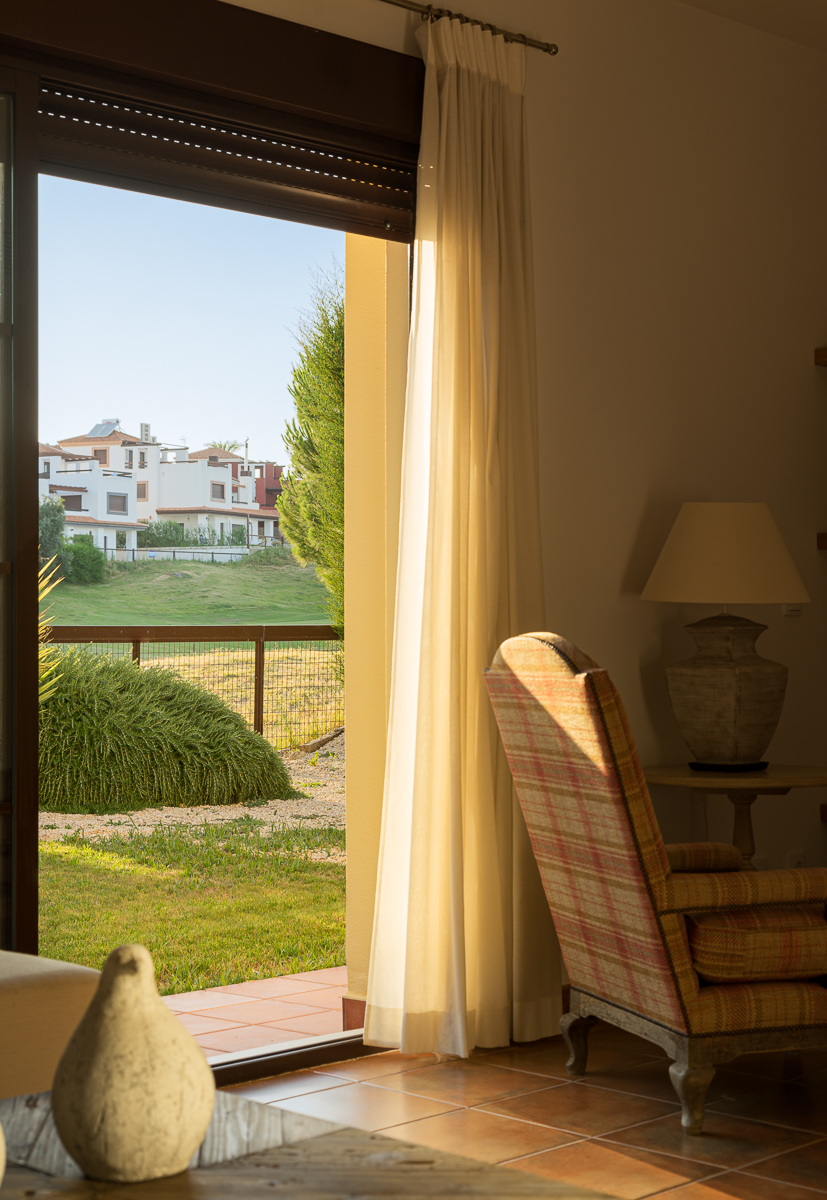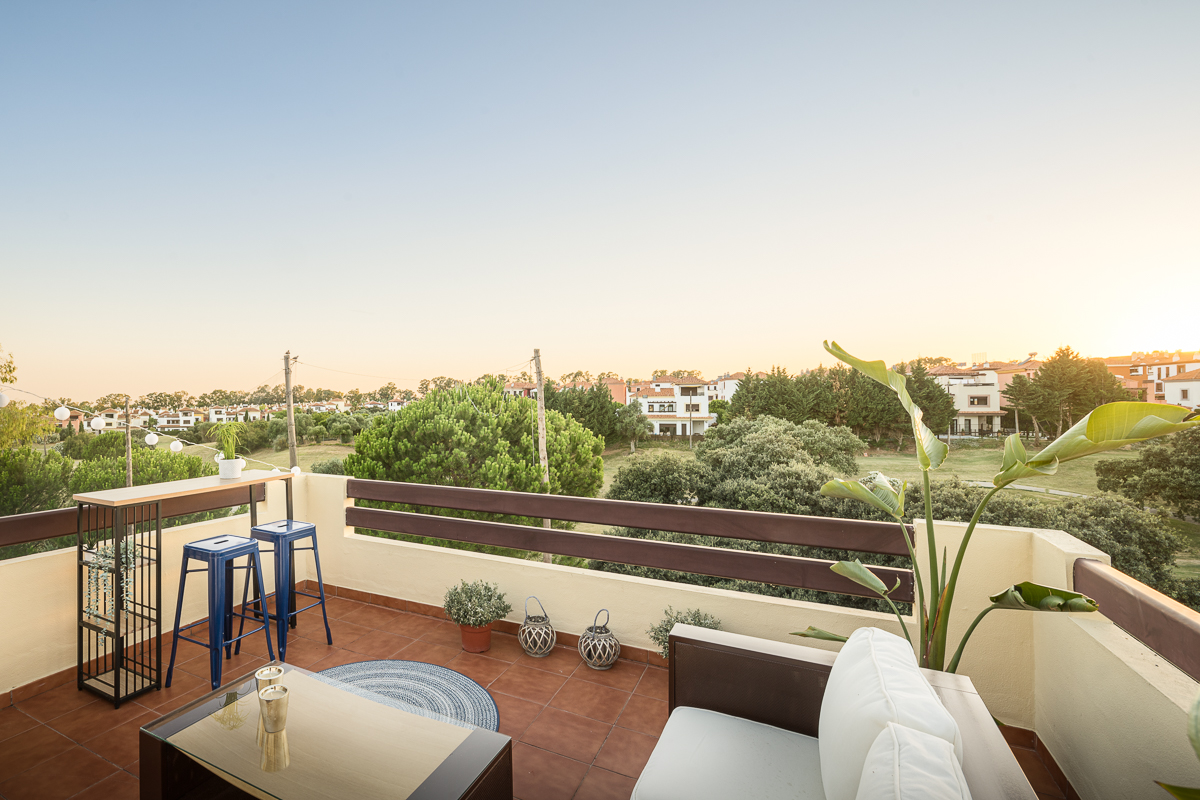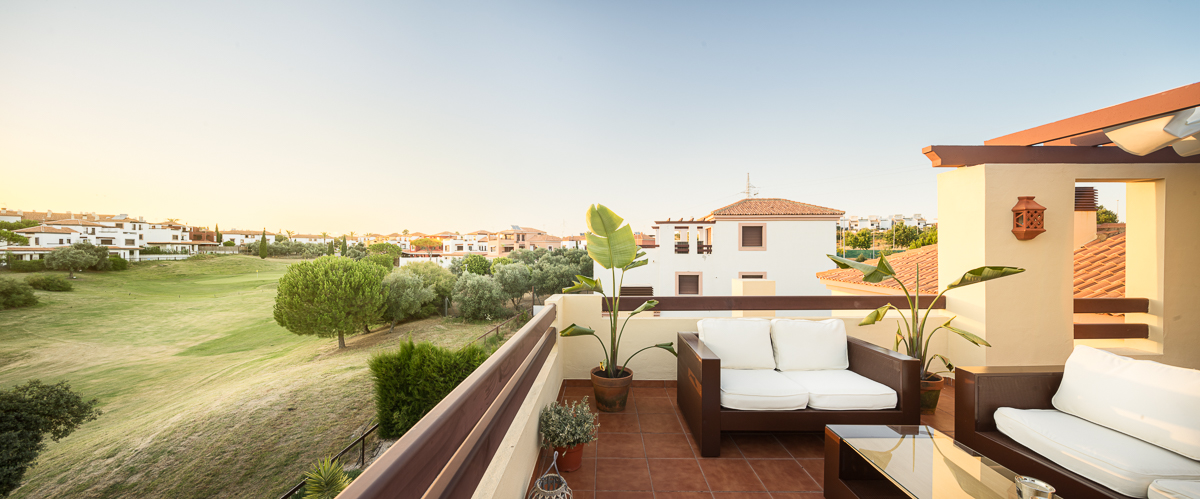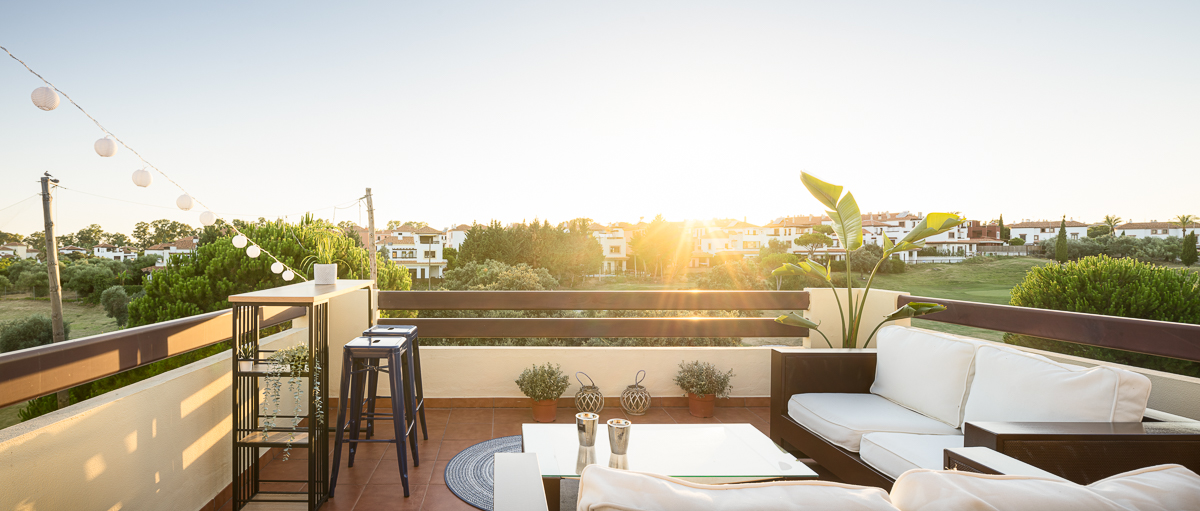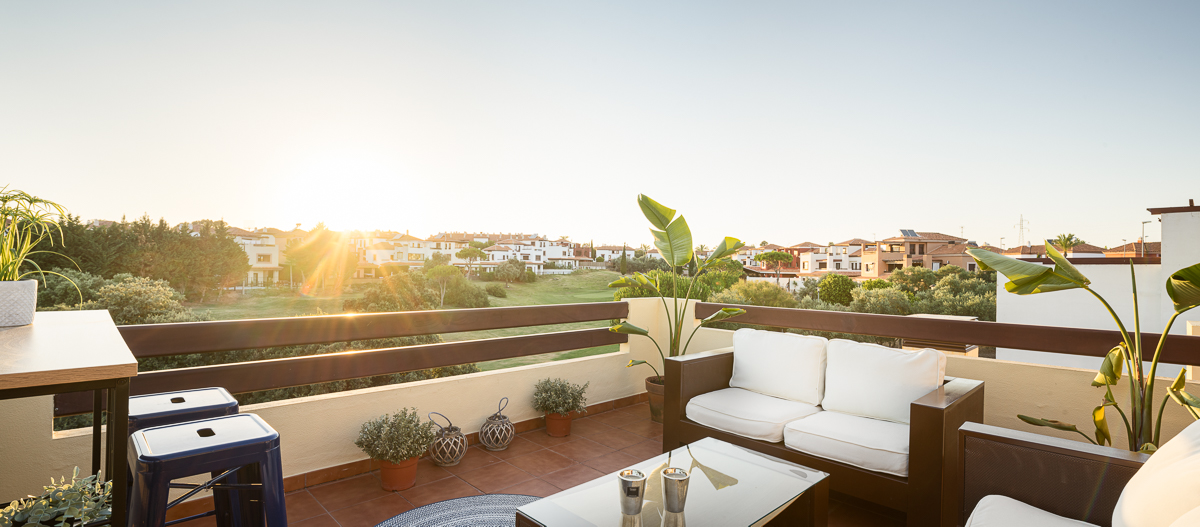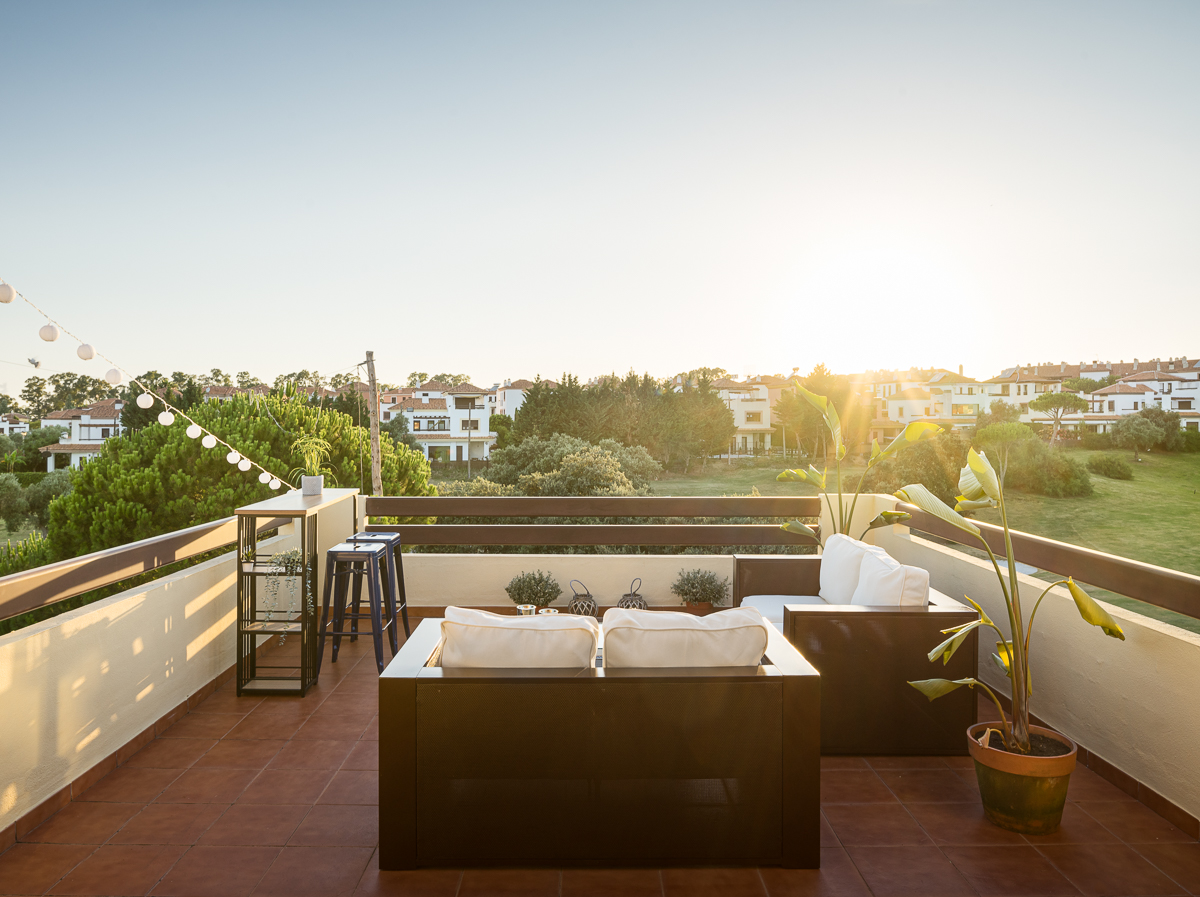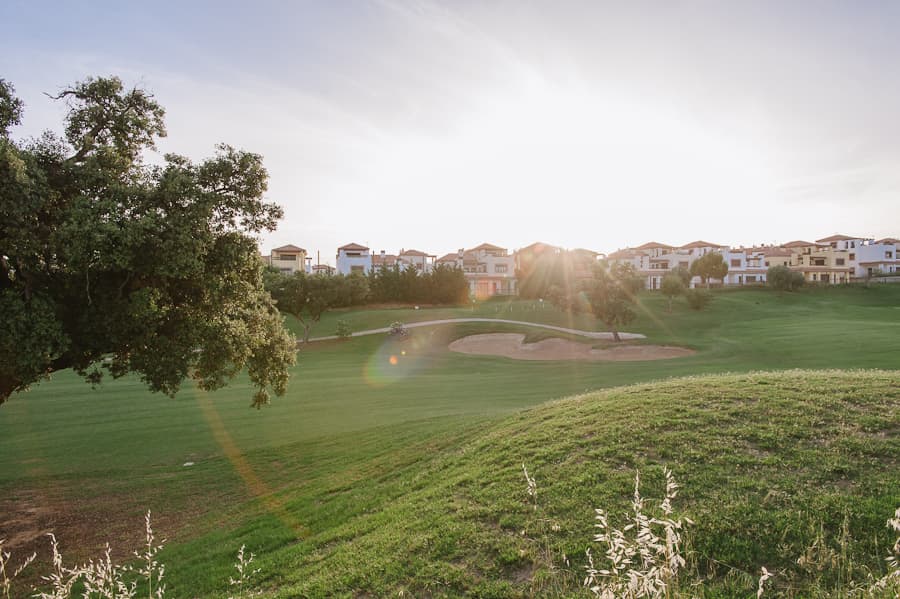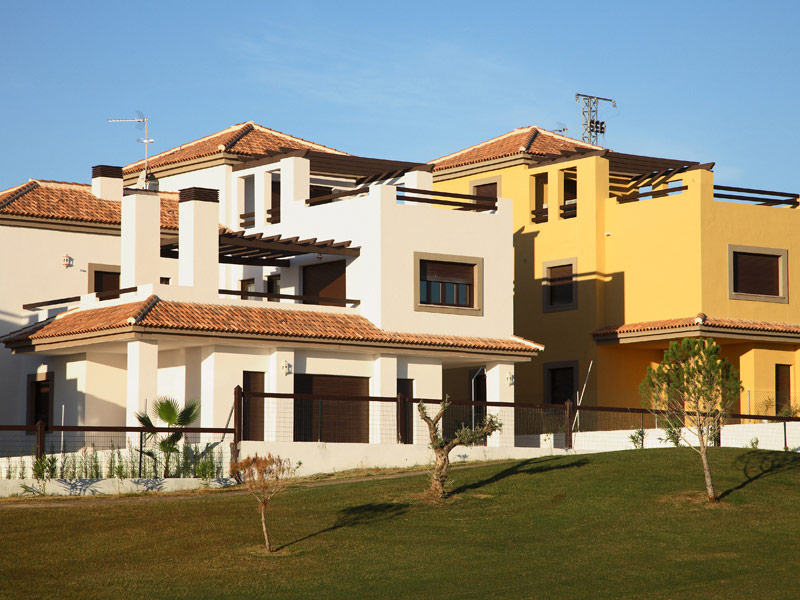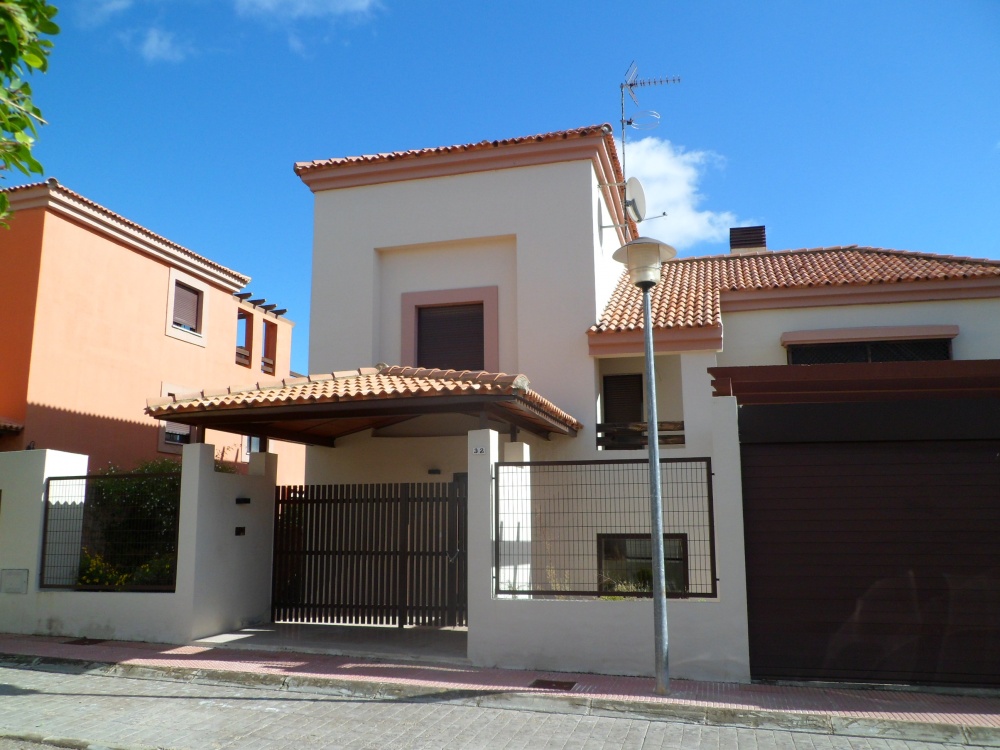 Realia Hato Verde Villas Green
New build villas in Guillena, Seville
Sold
In the Hato Verde urban development, your dreams come true! Our new build villas are set out in the typical Sevillian house-palace style and organised around a patio of lights which will allow you to end each day more slowly. Enjoy 286 square metre homes on 630 square metre plots, with 5 bedrooms, 4 bathrooms, a large kitchen, dining room and lounge with fireplace and with wonderful views of the golf course.

In these villas, each detail matters, and this is reflected in the stately, comfortable homes: quality has a name – Hato Verde. Making a home in one of these villas is synonymous with a tranquil, simple daily life and a family atmosphere with great schools in the area – all just 20 minutes from Seville!
Characteristics
Sports facilities
Gardened areas
24 hour access control
Restaurant
Quiet surroundings
Hato Verde urban development, surround yourself with nature and tranquillity
Located within an 18 hole golf course of the same name, the Hato Verde urban development has incredible green views in a completely natural space. Surround yourself with tranquillity and say goodbye to stress in a new, pleasant, healthy environment. It has the best facilities for practicing a wide variety of sports.
Other new build developments in Seville
Our main objective is to offer you the home of your dreams. To do so, in Seville we have these spectacular new build homes, the ideal place to begin a new life. Visit all our developments and choose the one best suited to you.
Homes in Guillena, Seville
Terraced chalets in Guillena, Seville
Villas with plots of over 600m² in Guillena, Seville
Legal notice
Informative catalogue without contractual obligation. The information contained may be altered by the company, which reserves the right to make the necessary changes during the course of the work or once it has finished due to administrative, technical, legal or commercial requirements, without this entailing significant alteration of the object and without diminishing the qualities of the materials. The infographics are merely informative; furniture not included; finishes, qualities, colours, toilet fittings and kitchen units are estimated. Image bank photographs are used only as illustrative details. All data related with the content of Royal Decree 515/89 of the 21st of April on consumer protection with regard to the information to be provided in the sale and renal of housing is available to the client at the central offices (Camino de Santiago, 40 28050 Madrid).
Avísame de nuevas promociones
902 33 45 33