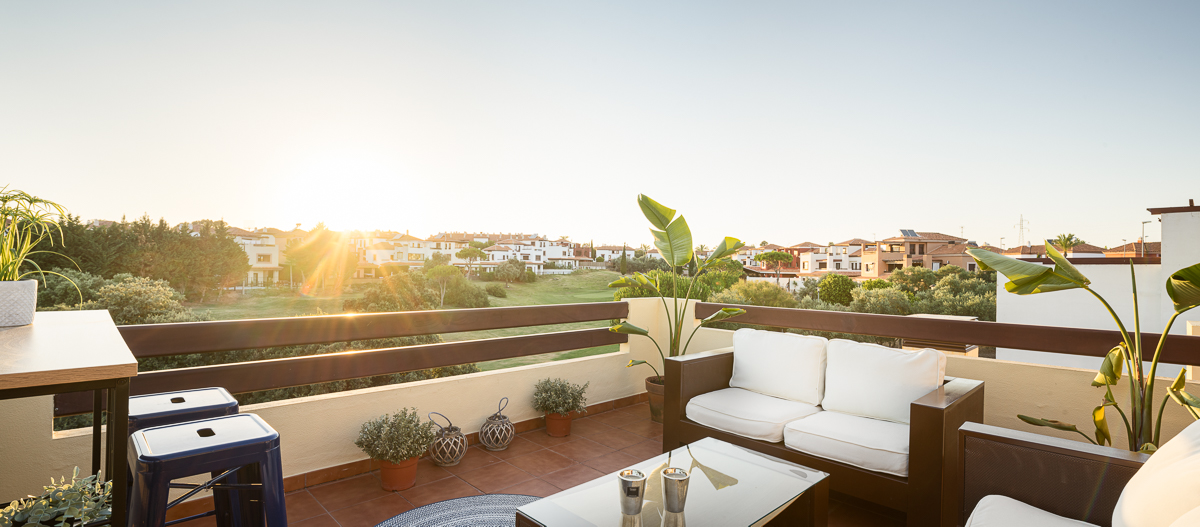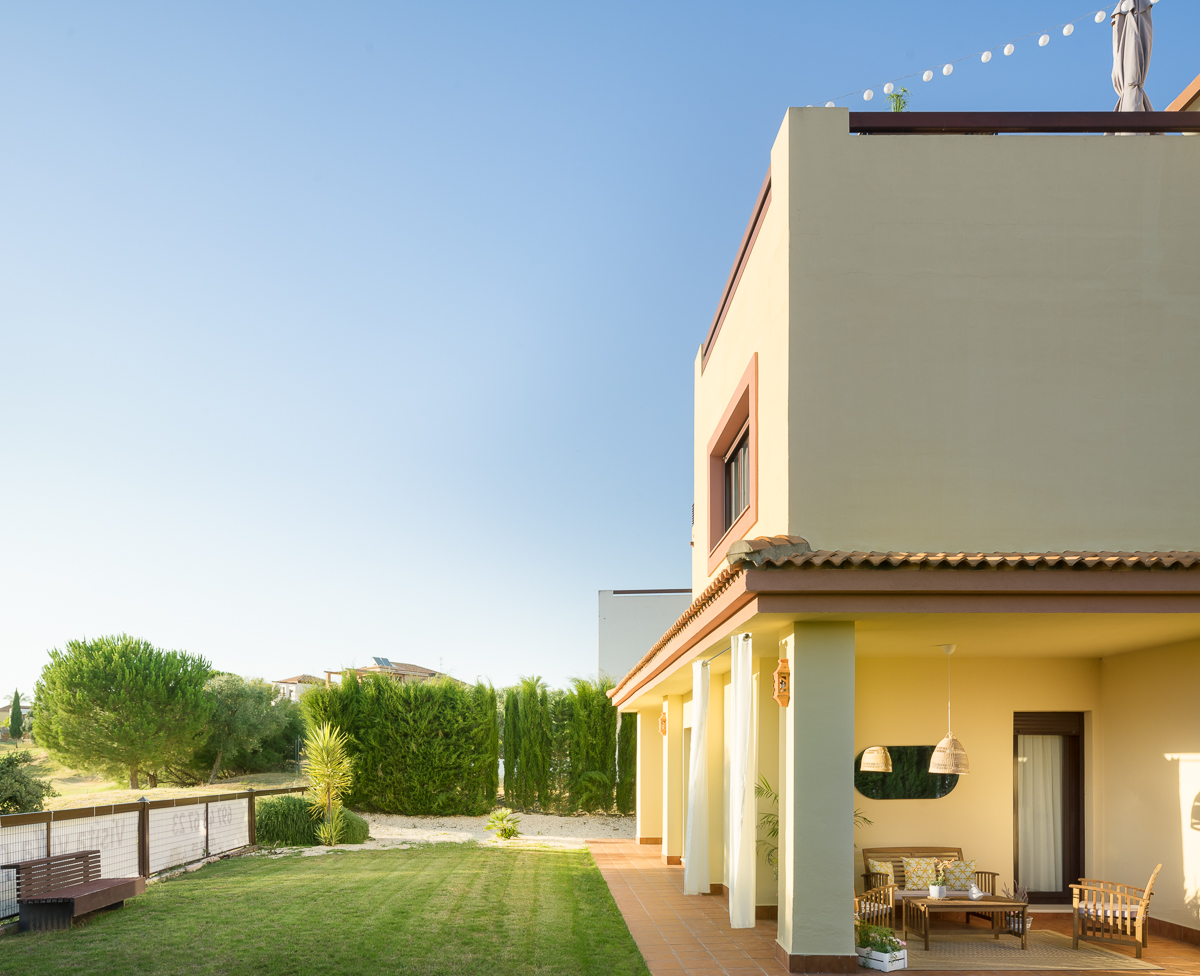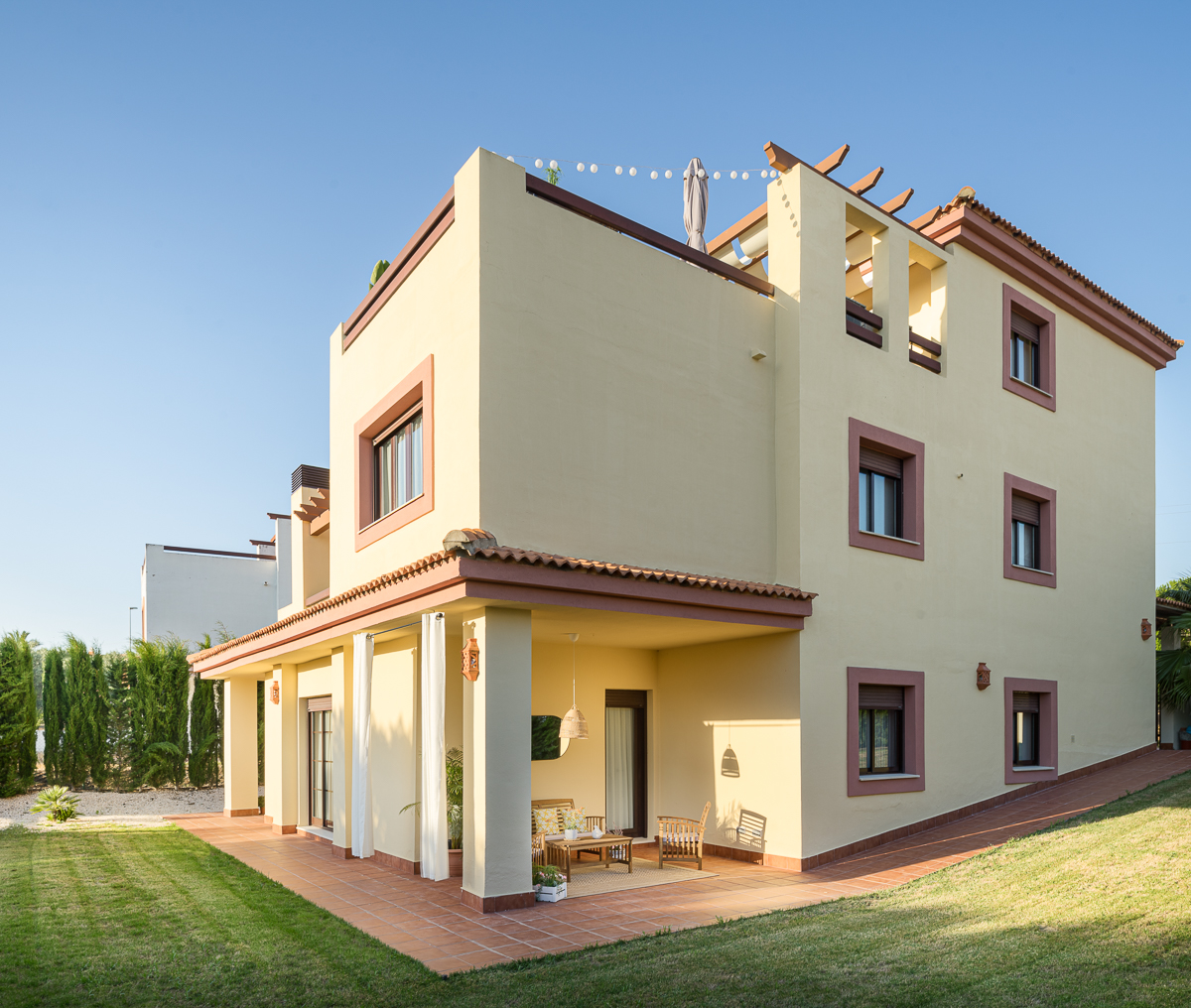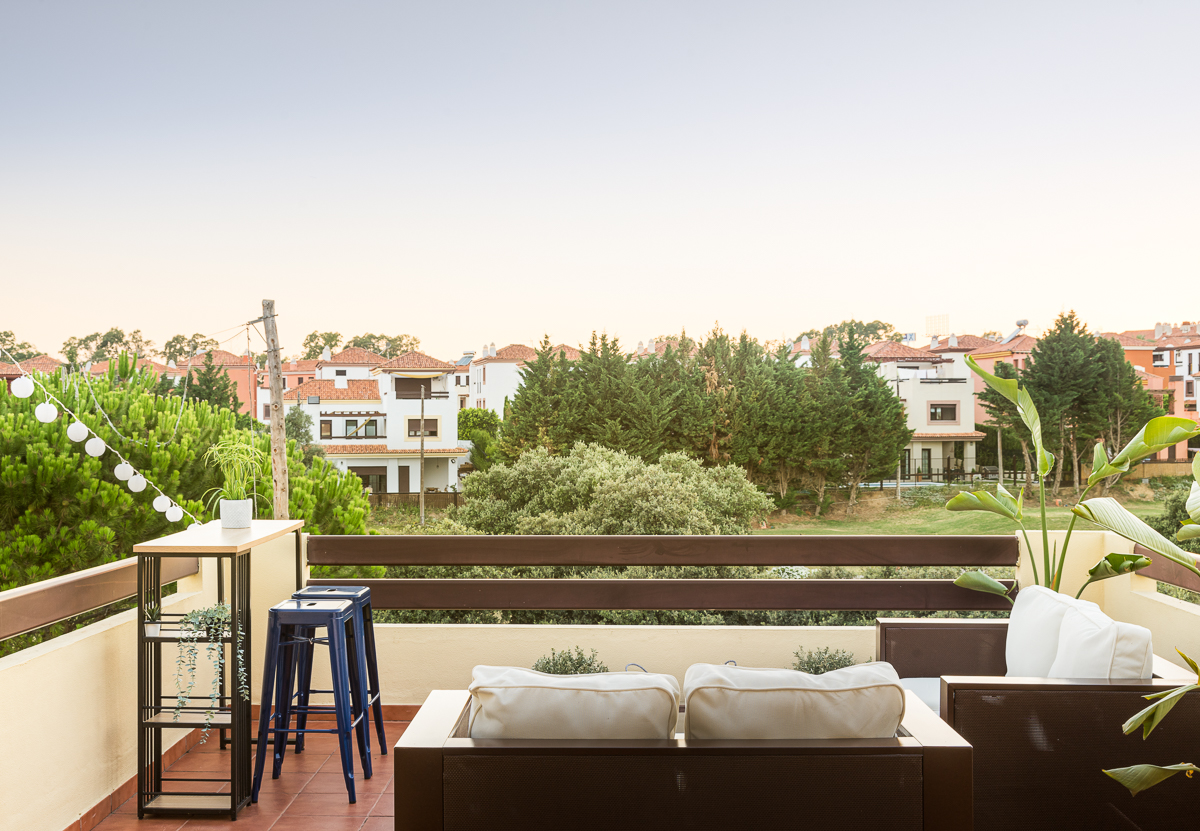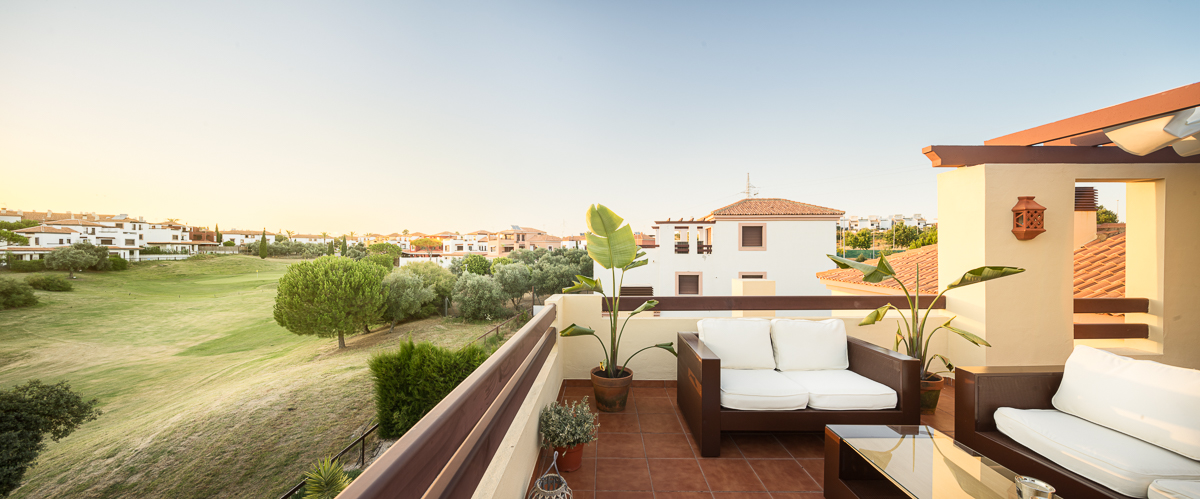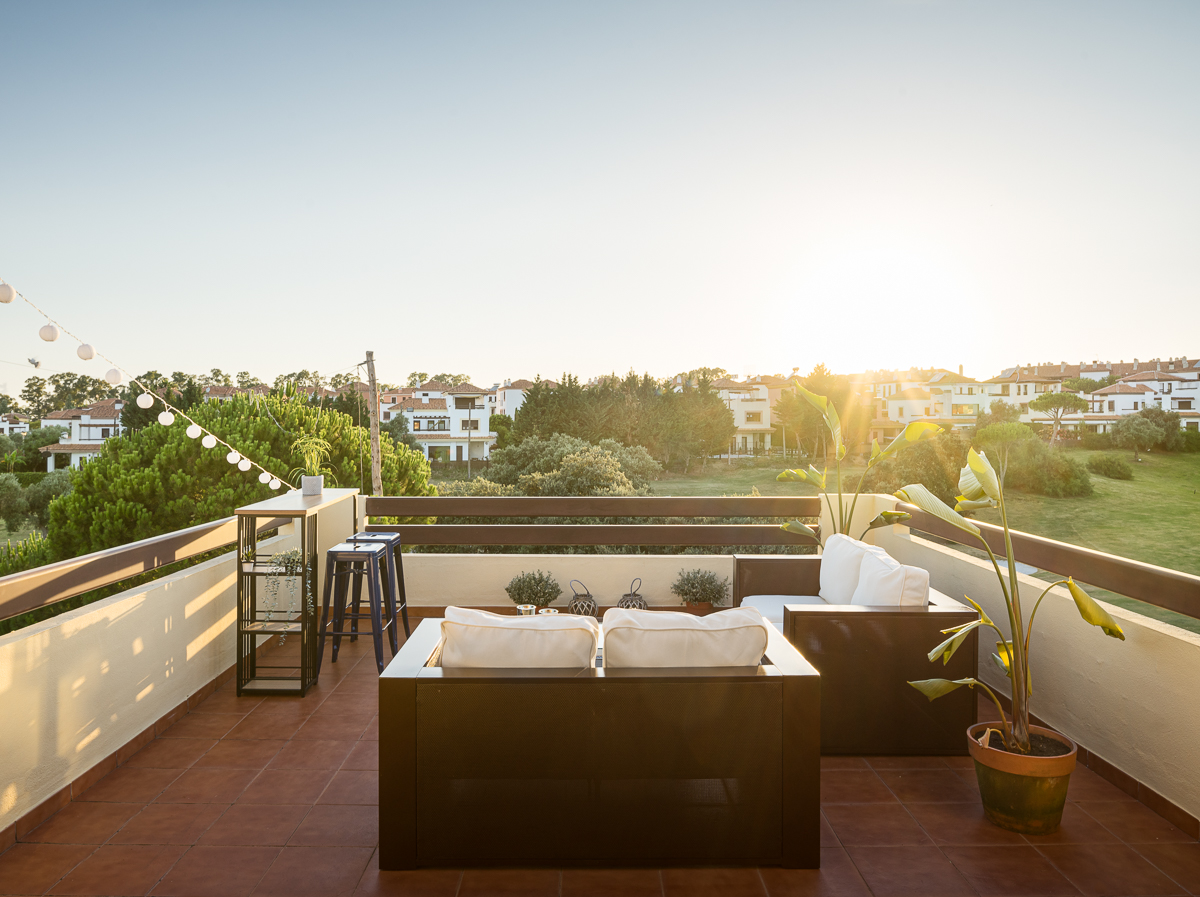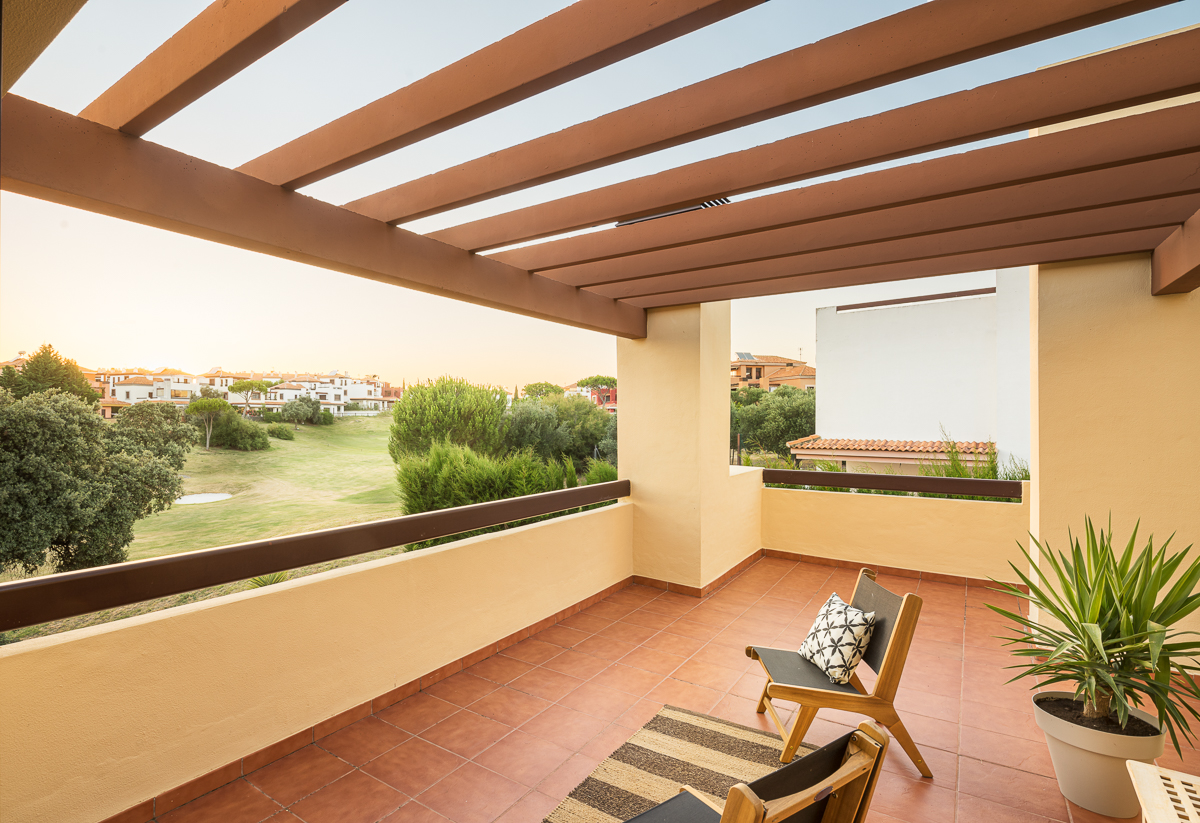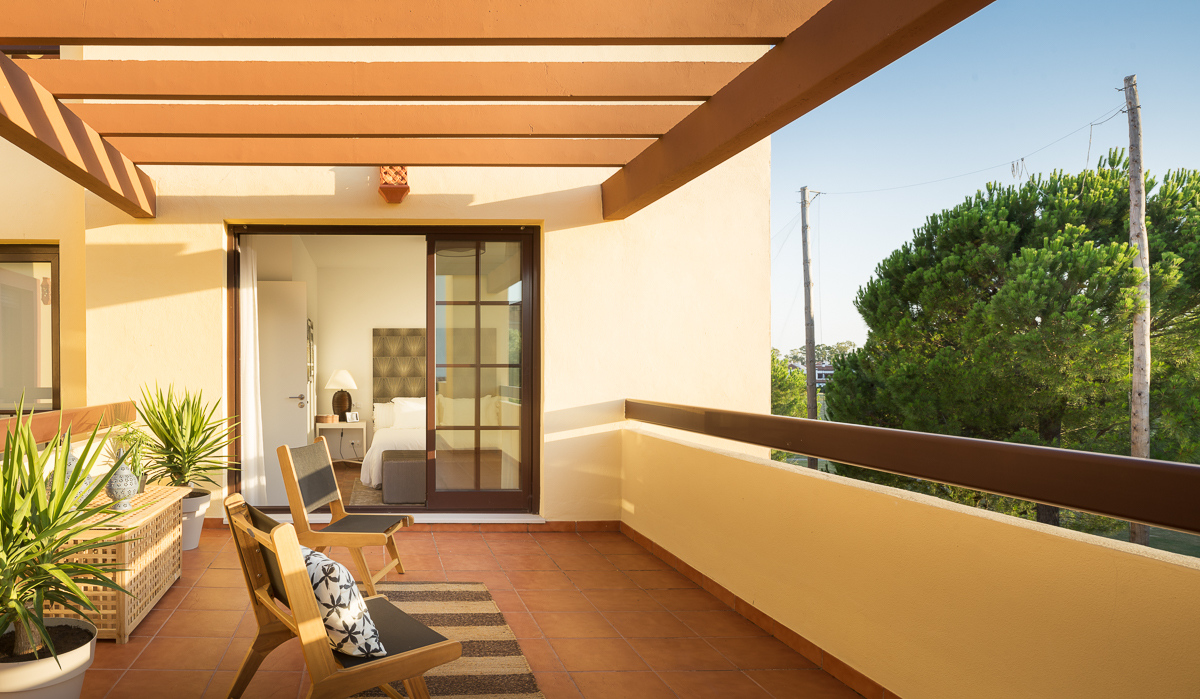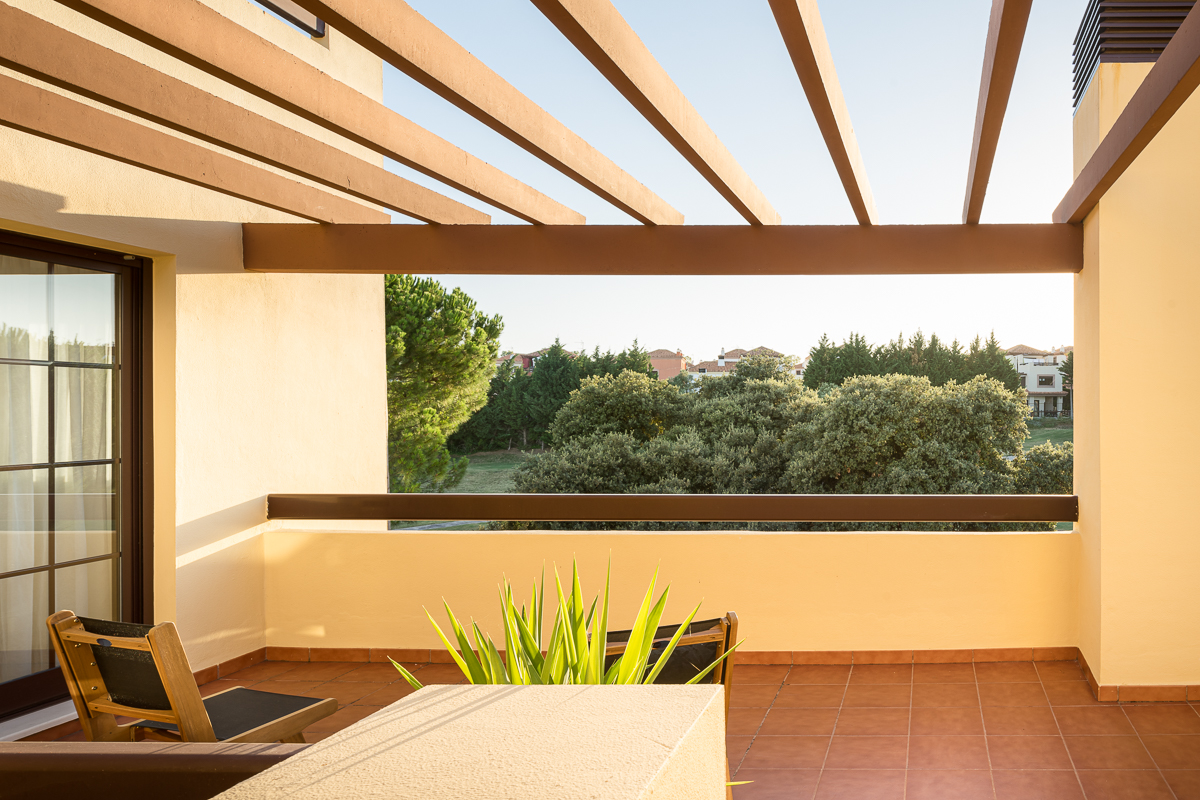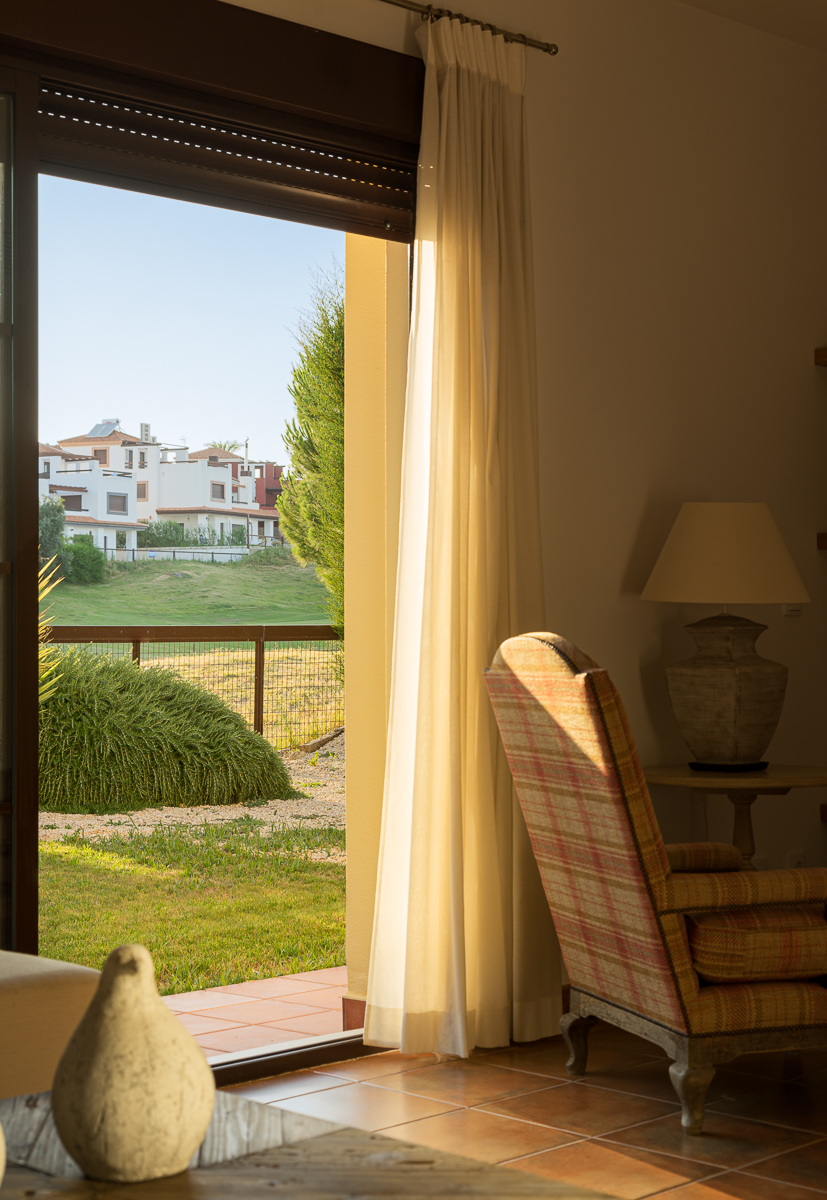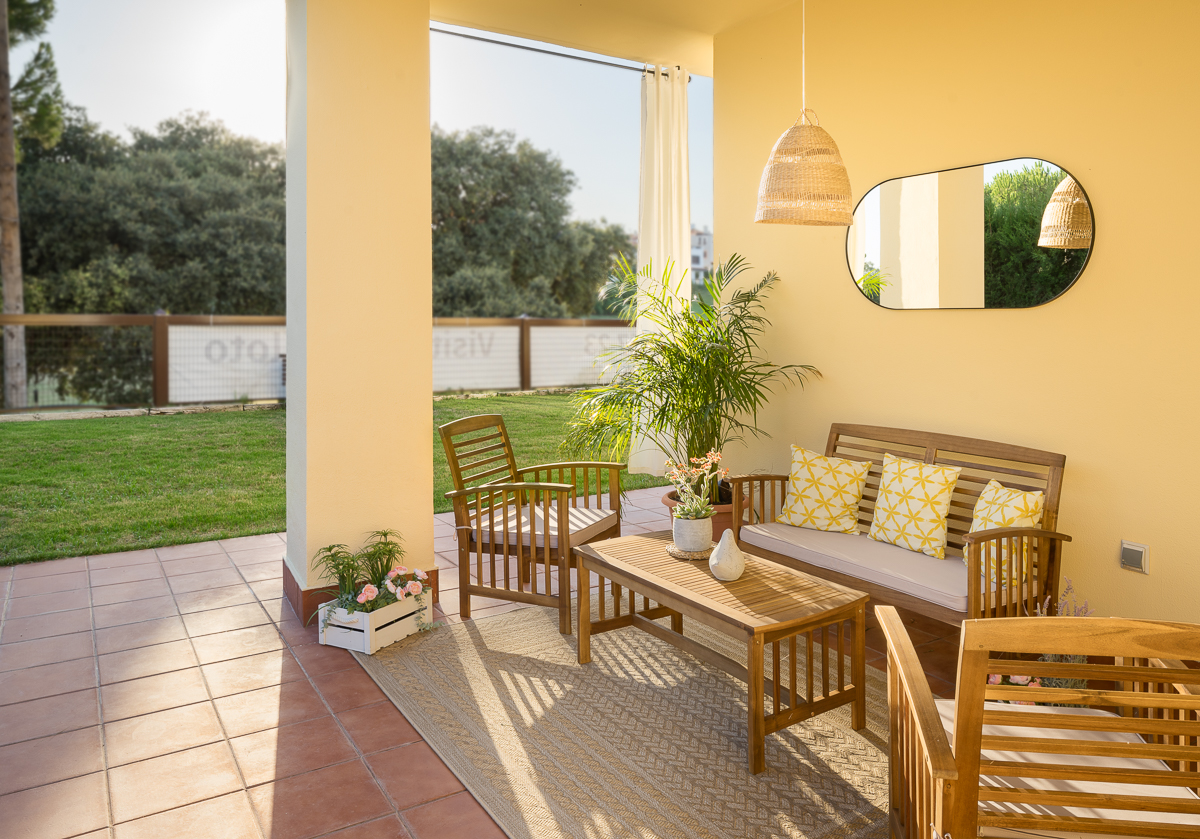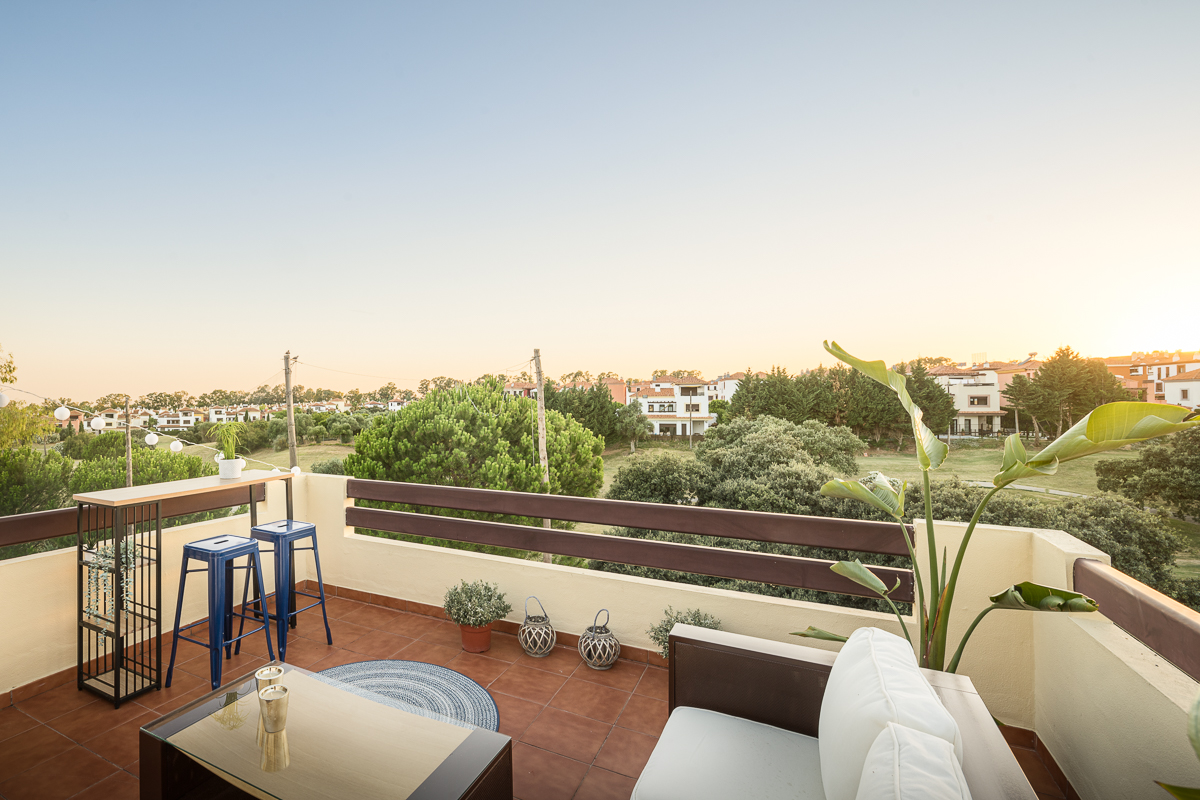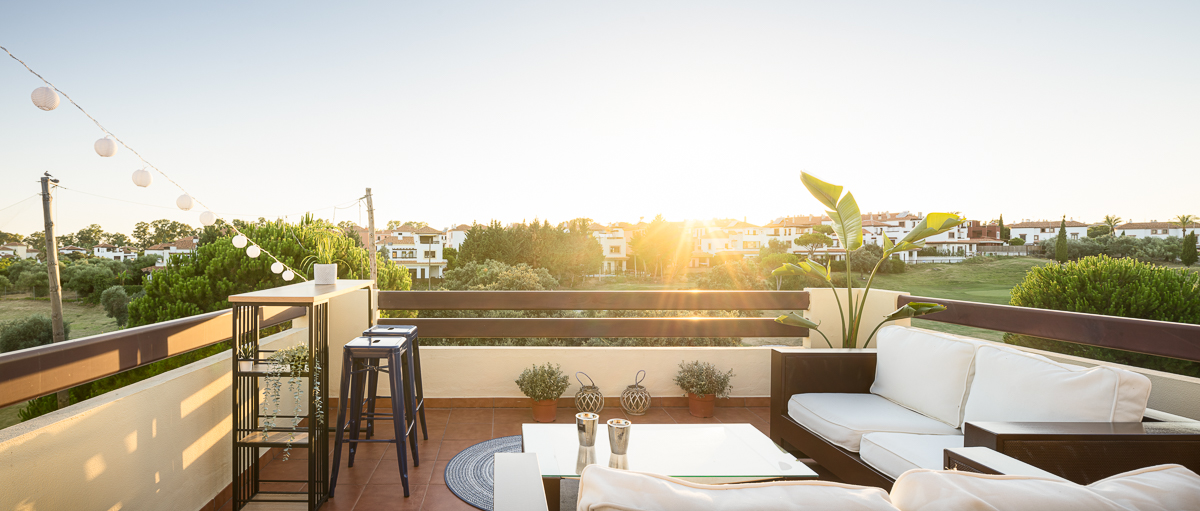 Realia Hato Verde Villas Hoyo 5
New build villas in Guillena, Seville
100% sold
The Hoyo 5 new build villas reinterpret the typical Sevillian house-palace style. Occupying an area of 286 square metres, the rooms (5 bedrooms, 4 bathrooms and loft) are organised around a large, bright patio on plots of 630 square metres. In these villas, each detail matters, and this is reflected in the stately, comfortable homes which combine all the facilities which form part of Hato Verde – an urban development with swimming pool, gardened areas and children's playpark in the communal areas. 

To make a home in one of these villas is to live a peaceful, simple daily life in a family atmosphere with great public and private schools in the area.
Characteristics
Sports facilities
Gardened areas
24 hour access control
Event hall
Restaurant
Members room
Energy Rating
Hato Verde urban development, surround yourself with nature and tranquillity
Located within an 18 hole golf course of the same name, the Hato Verde urban development has incredible green views in a completely natural space. Surround yourself with tranquillity and say goodbye to stress in a new, pleasant, healthy environment. It has the best facilities for practicing a wide variety of sports.
Other new build developments in Seville
Our main objective is to offer you the home of your dreams. To do so, in Seville we have these spectacular new build homes, the ideal place to begin a new life. Visit all our developments and choose the one best suited to you.
Terraced chalets in Guillena, Seville
Homes in Guillena, Seville
Legal notice
All the information referred to in Royal Decree 515/1989 of 21 April 1989, on the protection of consumers with regard to the information to be provided in the sale and rental of housing, is available to the public at the sales office associated with each development and/or at the registered office of the vendor, located at Avenida del Camino de Santiago, 40, 28050 Madrid (hereinafter, the "Headquarters").
In developments under construction, the developer shall comply with the provisions of Act 38/1999, of 5 November 1999, on Building Regulations. In such cases, information on the guarantor entity and on the special account into which the prepaid amounts (if any) are to be paid is also available to the public at the sales office associated with each development and/or at the seller's Headquarters.
Let me know about new promotions
902 33 45 33