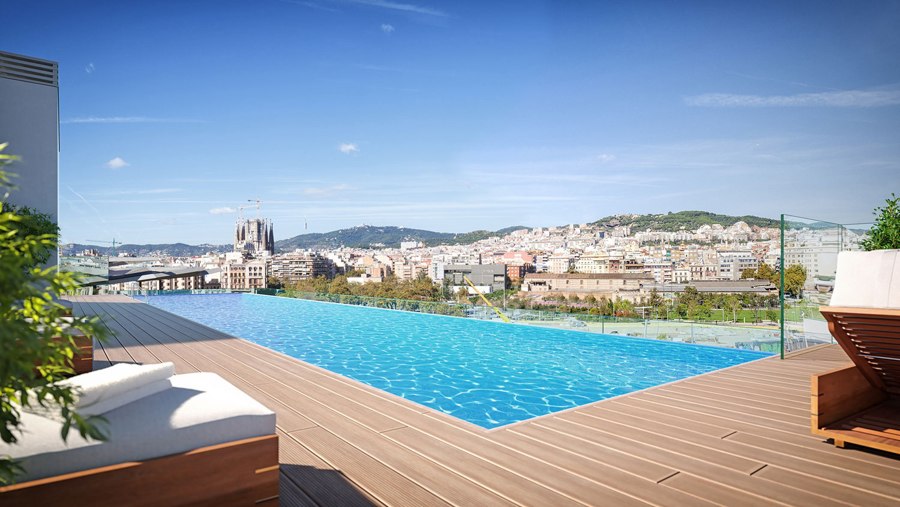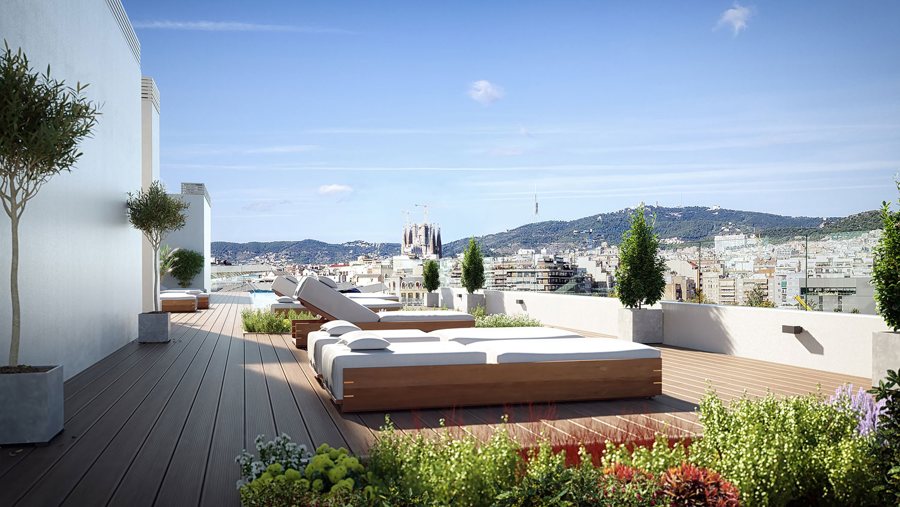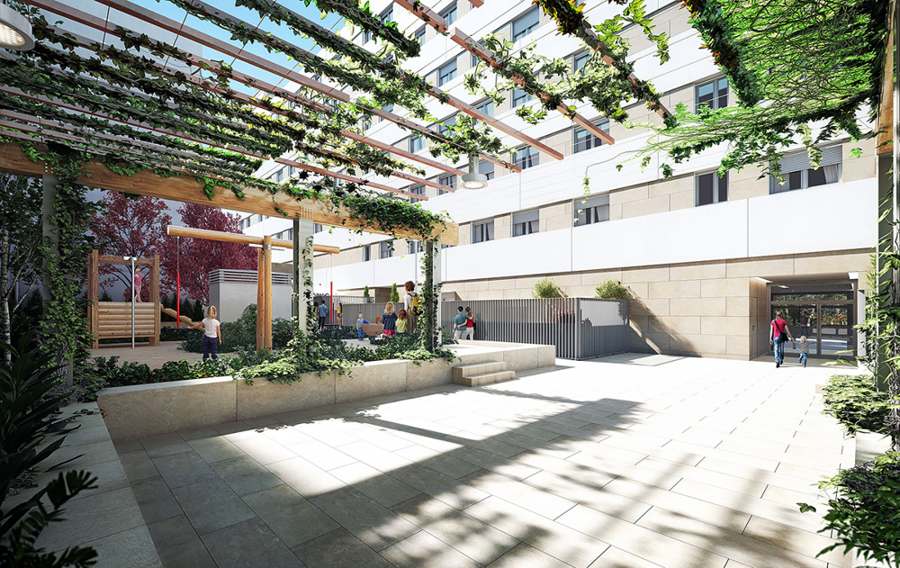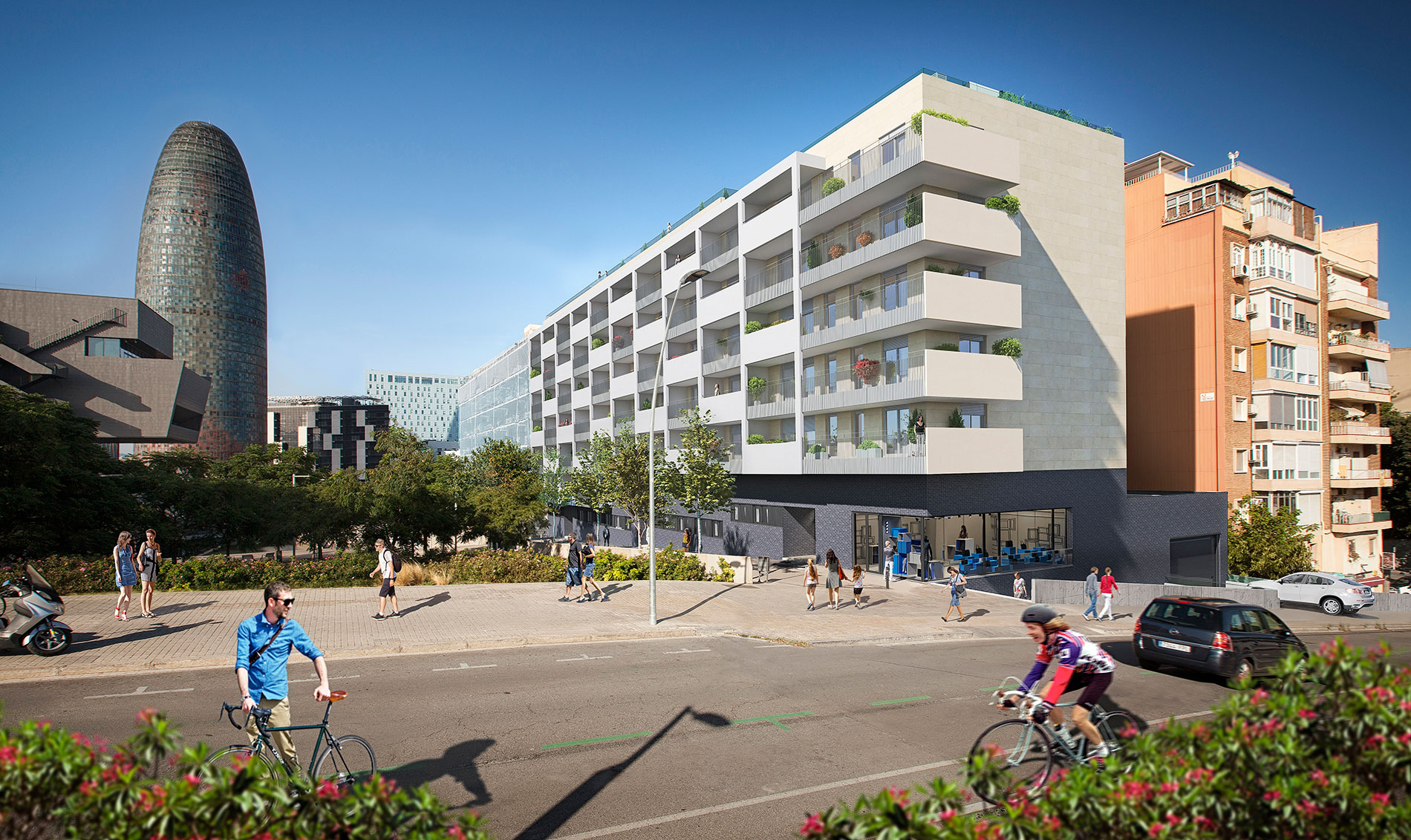 Residencial Glorias
Pisos obra nueva en Barcelona
Coming soon
Residencial Glorias es una nueva promoción en el corazón de Barcelona que contará con 47 viviendas de 2, 3 y 4 dormitorios con plaza de garaje y trastero incluidos. Se sitúa en el Barrio de Sant Martí, pero colindando con el Barrio del Eixample. La zona de Glòries está perfectamente comunicada, ya que convergen las tres principales arterias, ofreciendo una gran conexión con el resto de la ciudad tanto en vehículo privado como en autobús, Metro y TRAM.
Todas las viviendas de obra nueva gozan de excelentes calidades de Grupo PORCELANOSA (mobiliario en cocina y baños, alicatados...), sistema de calefacción y refrigeración mediante suelo radiante.
La promoción además contará en sus zonas comunes con una piscina comunitaria con depuración salina en la cubierta del edificio, desde donde se divisarán unas inmejorables vistas de la ciudad con la tranquilidad e intimidad de este espacio en altura.
Actualmente nos encontramos en fase de Lista de espera. ¿Quieres más información? ¡Inscríbete ya en el formulario y te contactaremos!
3 and 4 bedroom apartments with swimming pools in Sabadell Centre
Legal notice
Informative catalogue without contractual obligation. The information contained may be altered by the company, which reserves the right to make the necessary changes during the course of the work or once it has finished due to administrative, technical, legal or commercial requirements, without this entailing significant alteration of the object and without diminishing the qualities of the materials. The infographics are merely informative; furniture not included; finishes, qualities, colours, toilet fittings and kitchen units are estimated. Image bank photographs are used only as illustrative details. All data related with the content of Royal Decree 515/89 of the 21st of April on consumer protection with regard to the information to be provided in the sale and renal of housing is available to the client at the central offices (Camino de Santiago, 40 28050 Madrid).
Are you interested?
Register on the waiting list and we'll tell you about any new developments