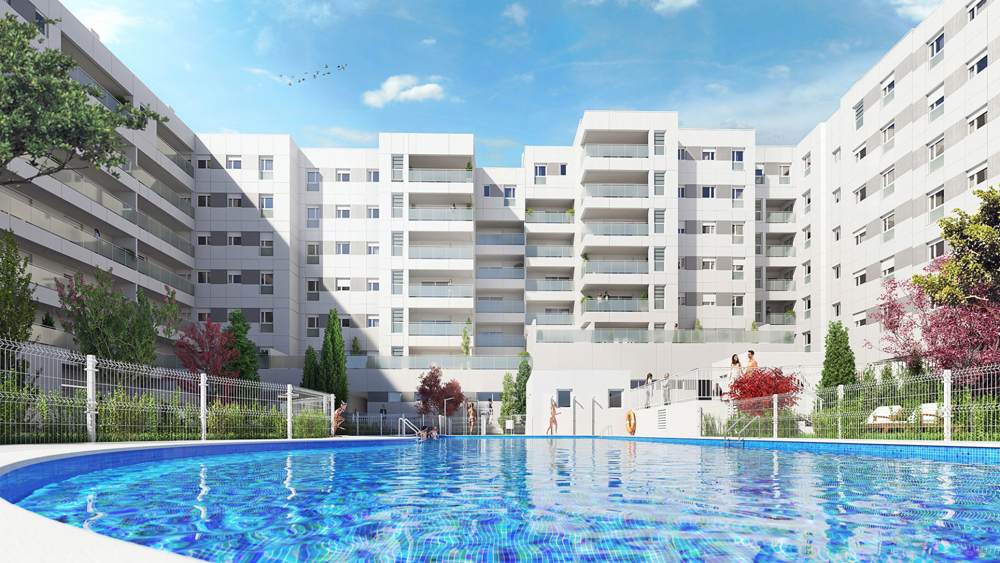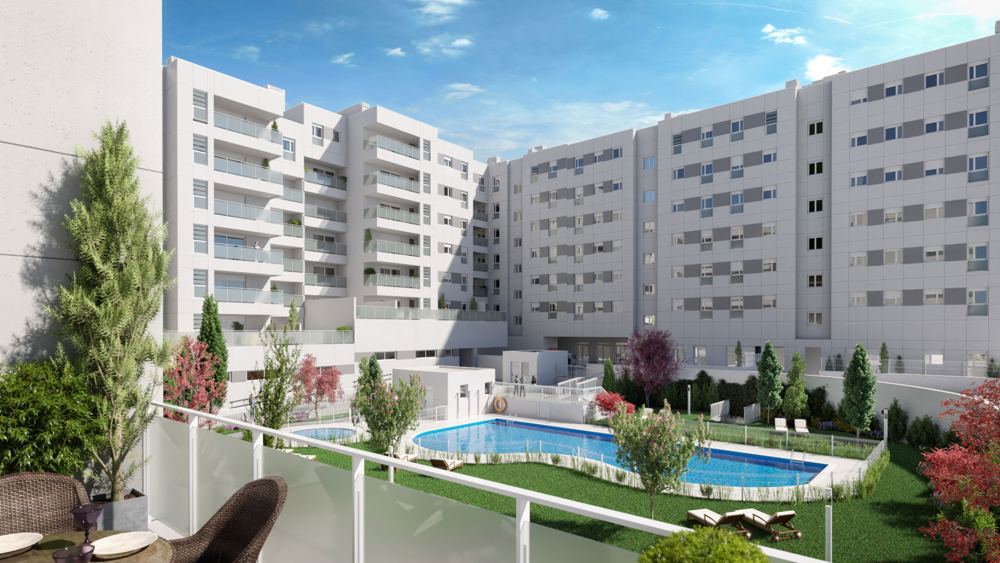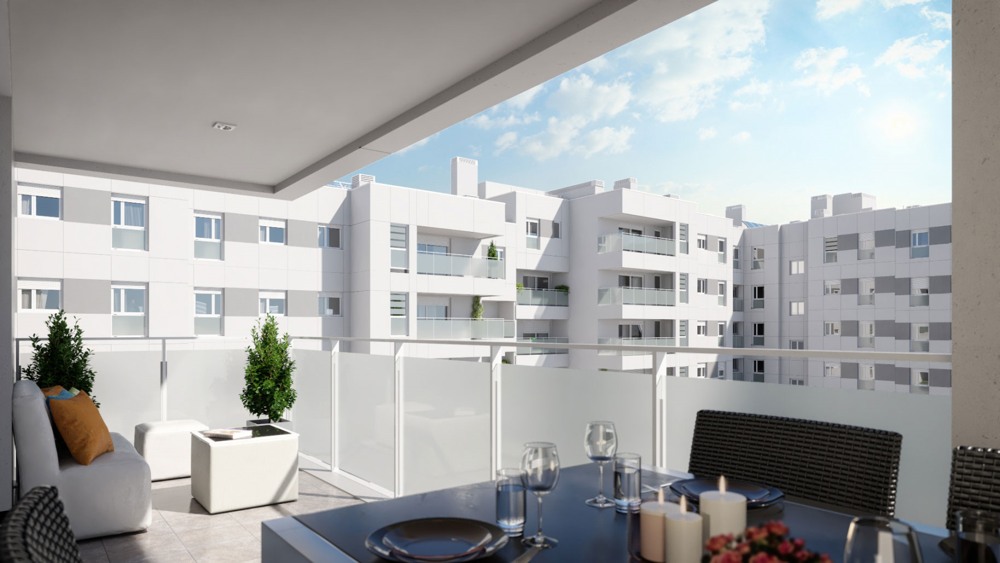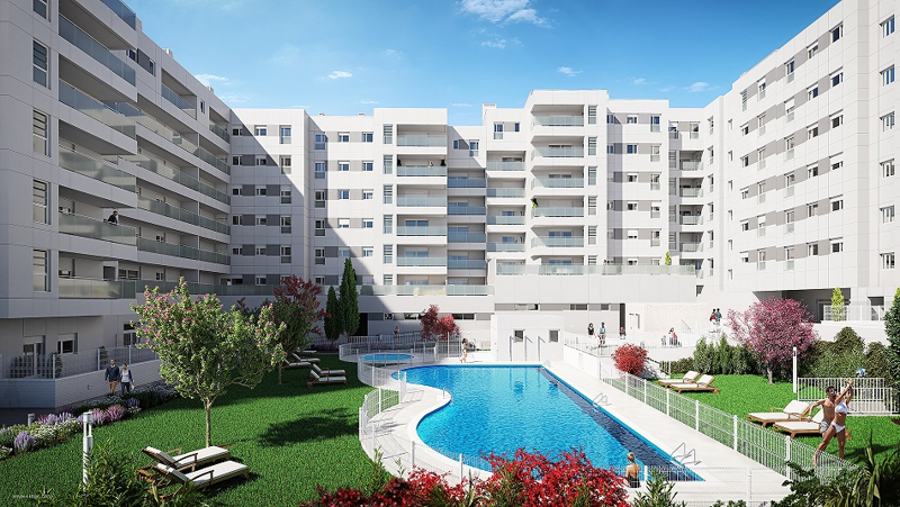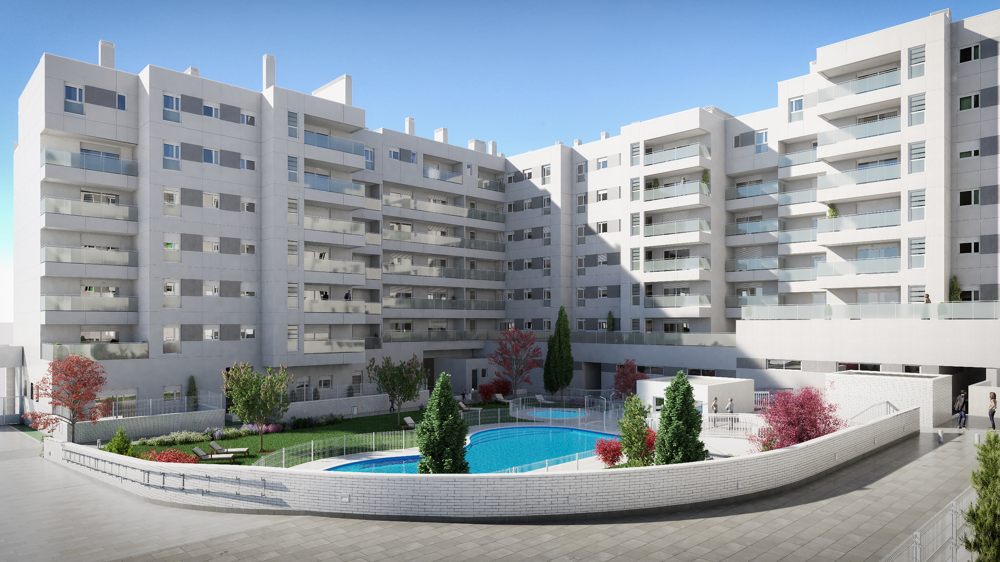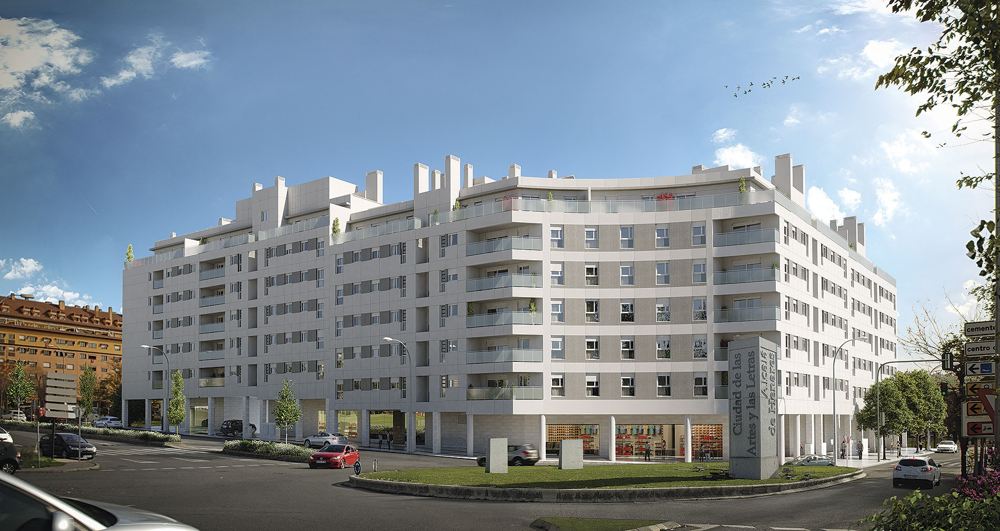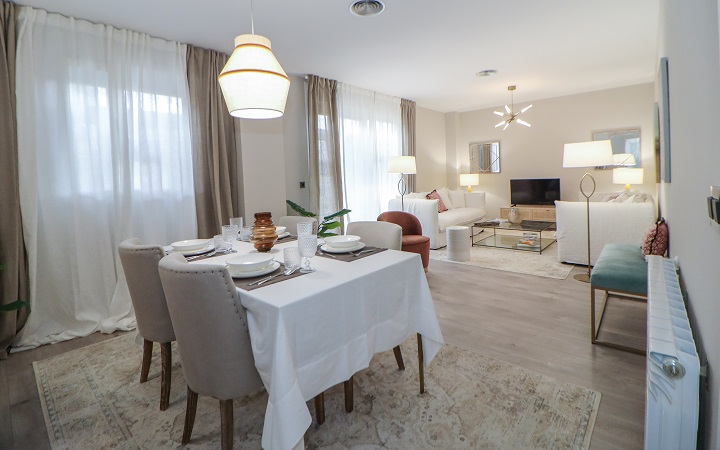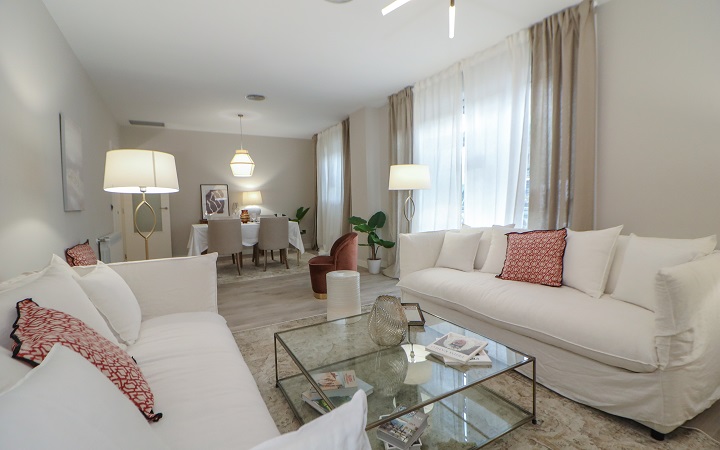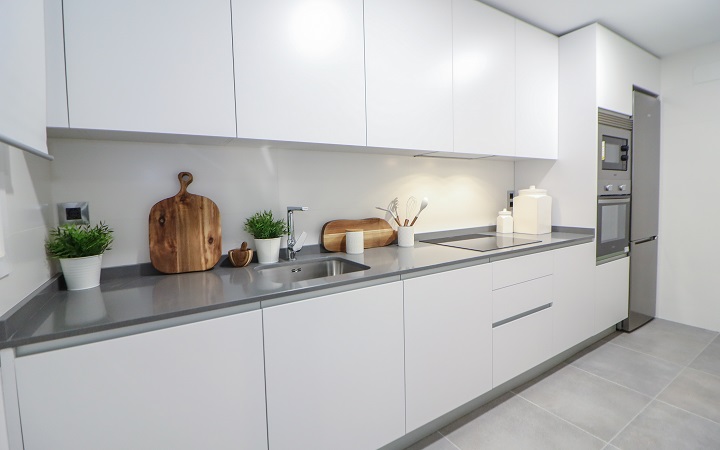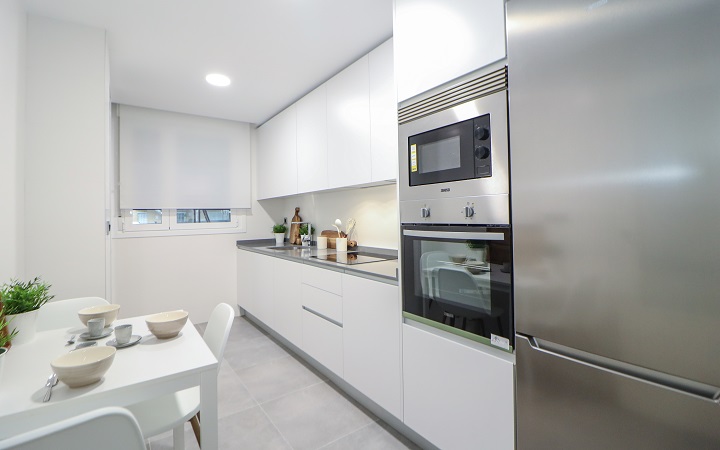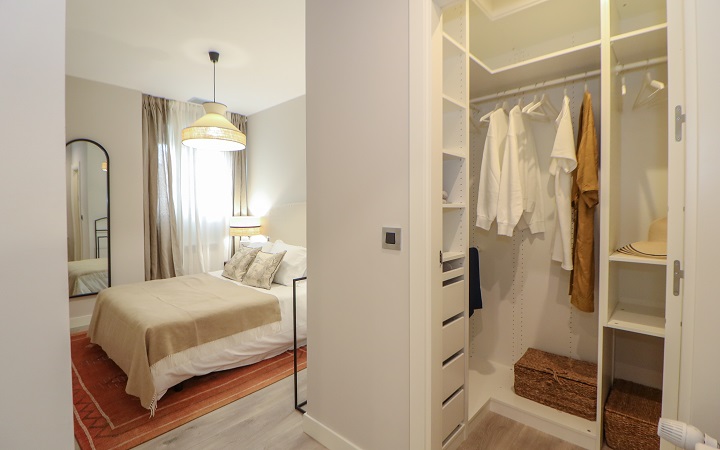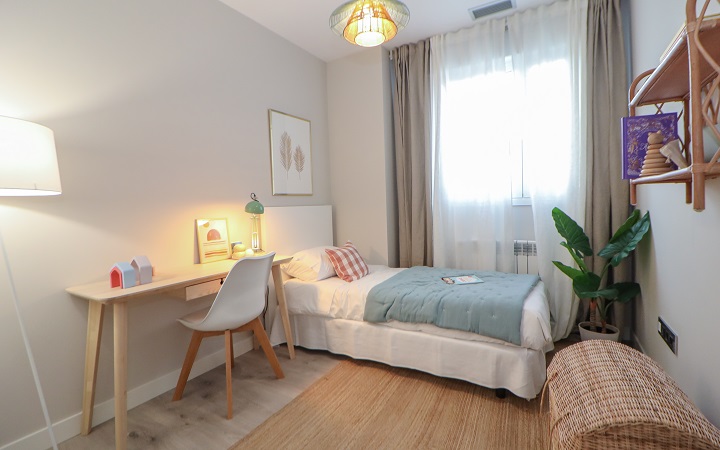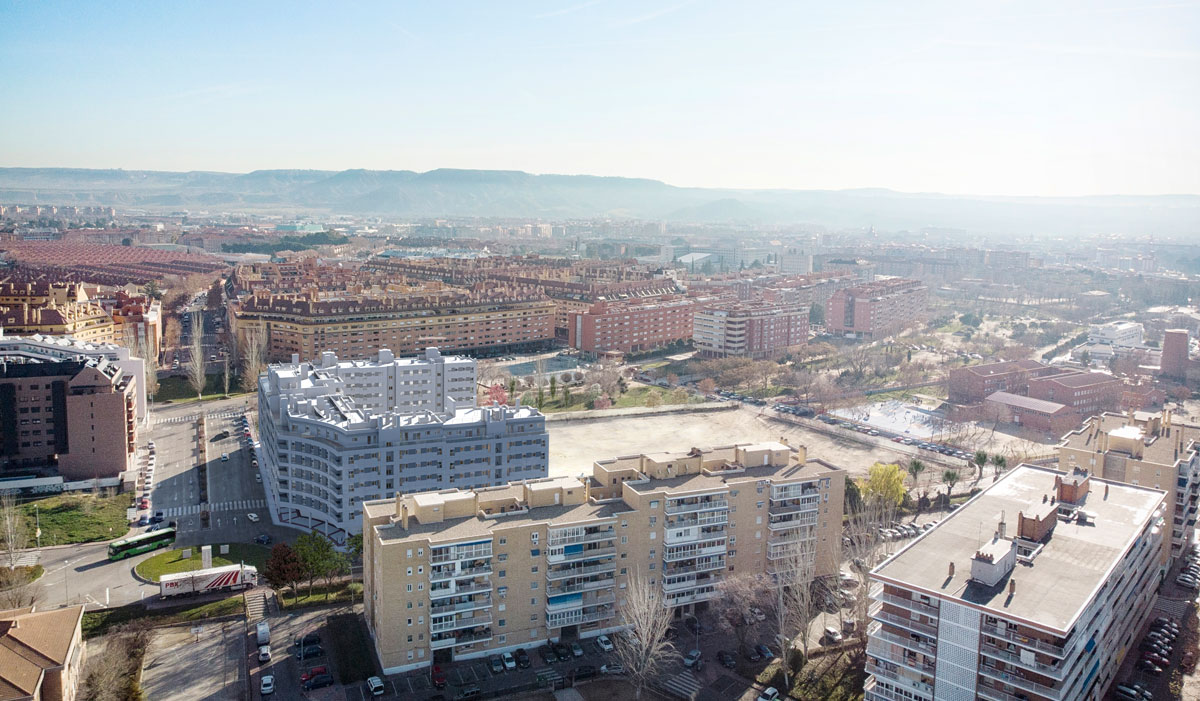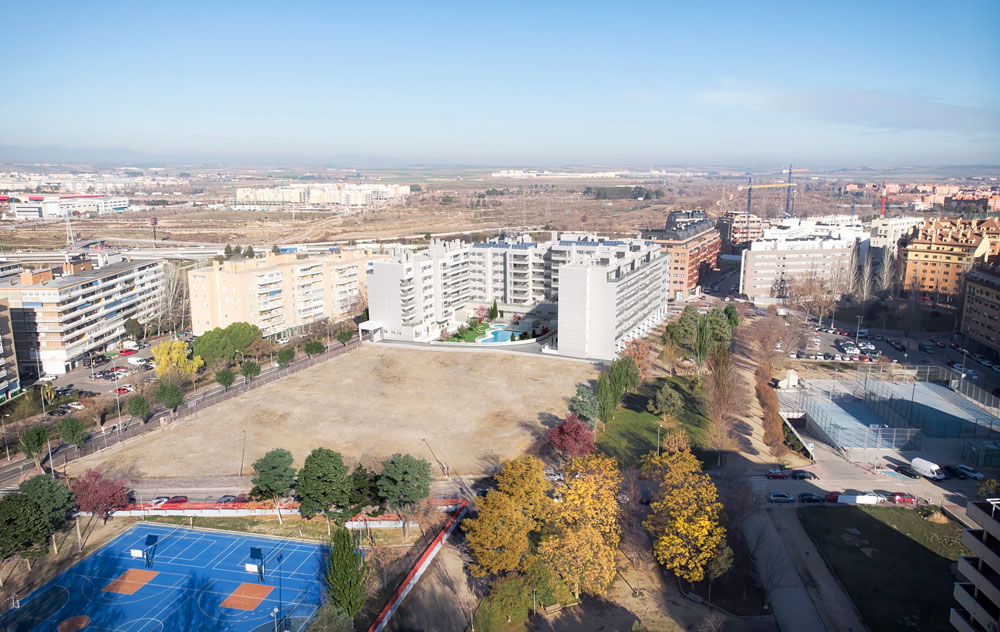 Realia Parque del Ensanche
New build apartments in Alcalá de Henares
The new build apartments of the Realia Parque del Ensanche urban development offer the opportunity to live in one of the best districts of Alcalá de Henares. The homes have 2, 3 and 4 bedrooms, with 2 bathrooms and large terraces.

It is a unique opportunity to form part of a wonderful modern and functional residential area. It has access control, large gardened areas, swimming pool for children and adults.

Realia Parque del Ensanche will also have 4 commercial premises which will offer you a wonderful business opportunity.
Characteristics
Gardened areas
Communal swimming pool
Garage spaces
Storage room
High quality materials
Commercial premises
Your apartment in Ensanche de Alcalá de Henares, a flourishing district
Realia Parque del Ensanche is found in district IV "Ensanche-Espartales", at the urban centre of Alcalá de Henares, 2km from the historic centre.
The development has excellent connections, as it is near the cercanías train station and the A-2 Madrid-Barcelona motorway entrance, as well as having several urban (lines 10 and 7) and intercity bus stops (connection with Madrid and with other municipalities near Alcalá) in its surroundings.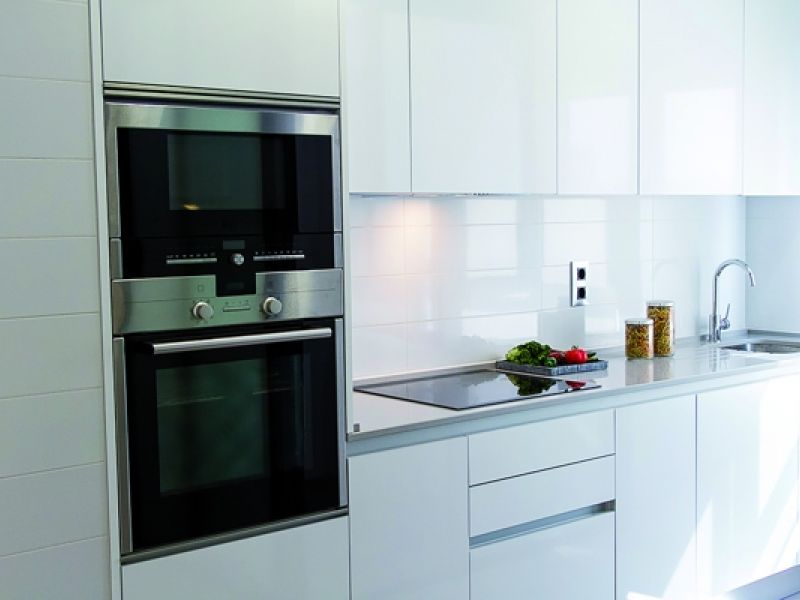 Modern residential development
El Parque del Ensanche is finished with high quality materials
We work to offer you the best finishes, styles and qualities inside each home. We have chosen the PORCELANOSA brand, synonymous with quality, for the installation of flooring, tiles, kitchen fittings and bathroom fittings. This residential development will also have a modern, dynamic architectural design which will surely make you feel proud to live in Realia Parque del Ensanche.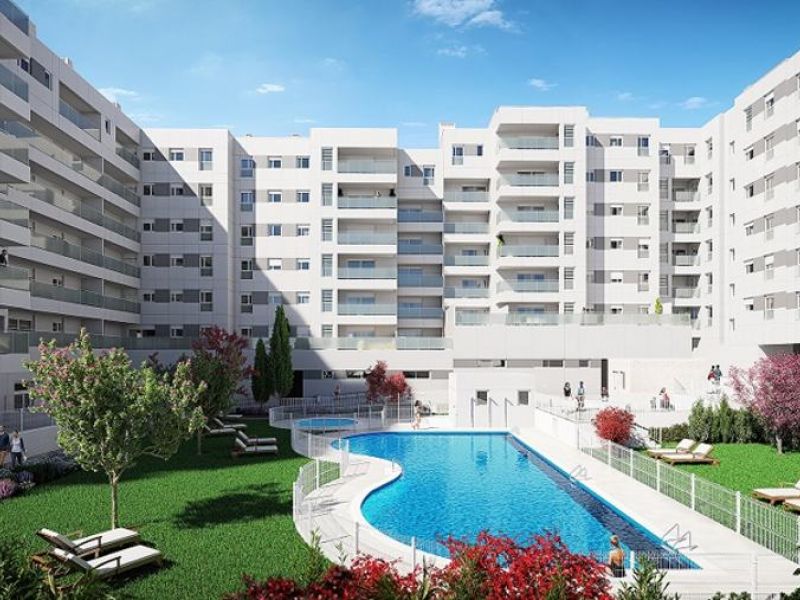 Live in the best residential area of Ensanche
Leisure and sports for everyone
Realia Parque del Ensanche will have large gardened areas, a communal swimming pool for adults and children, two padel tennis courts and a children's play area, an ideal place for creating the best environment for the whole family.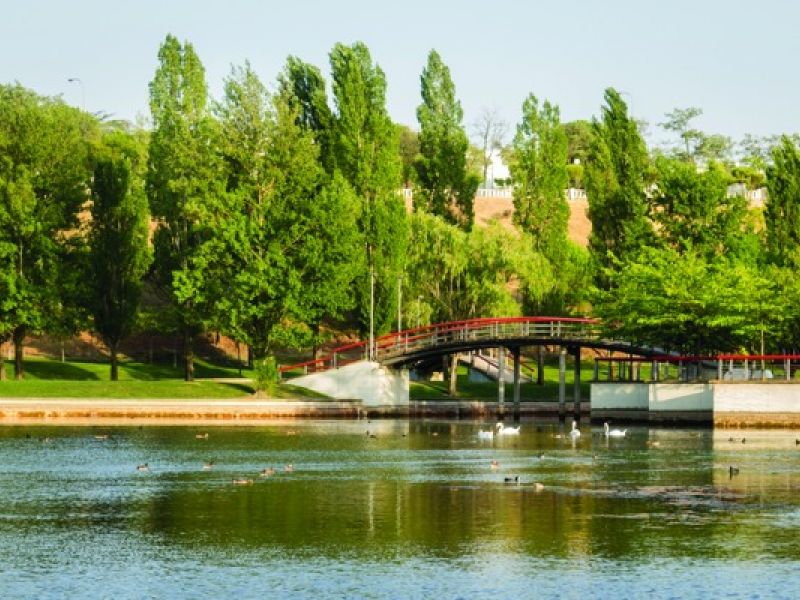 Alcalá de Henares, synonymous with art and culture
With all services within reach
Being located in Ensanche, one of the most modern neighbourhoods with the best facilities and services in Alcalá de Henares, you will be near over 10 schools, shopping areas such as Mercadona, Alcalá Magna and Carrefour, parks, sports areas and health centres.
Visit our
Commercial office
Calle Dámaso Alonso 22
28806 - Alcalá de Henares (Madrid), España
Tuesday to Saturday:
10:30-14:00h and 16:00-20:00h
Other new build developments in Madrid
At Realia we want the home of your dreams to be a reality. To achieve this, in Madrid we have a wide range of new build homes. Let one of our new developments entice you and begin your new life. It's time to find your ideal home!
Realia Parque del Ensanche Phase II
3 and 4 bedroom apartments in Valdebebas, Madrid
Legal notice
Informative catalogue without contractual obligation. The information contained may be altered by the company, which reserves the right to make the necessary changes during the course of the work or once it has finished due to administrative, technical, legal or commercial requirements, without this entailing significant alteration of the object and without diminishing the qualities of the materials. The infographics are merely informative; furniture not included; finishes, qualities, colours, toilet fittings and kitchen units are estimated. Image bank photographs are used only as illustrative details. All data related with the content of Royal Decree 515/89 of the 21st of April on consumer protection with regard to the information to be provided in the sale and renal of housing is available to the client at the central offices (Camino de Santiago, 40 28050 Madrid).