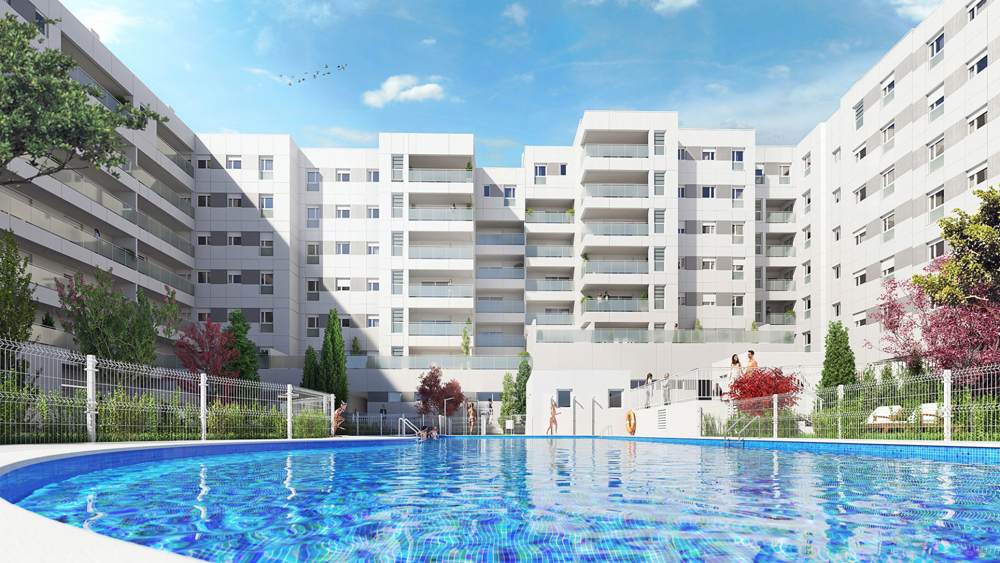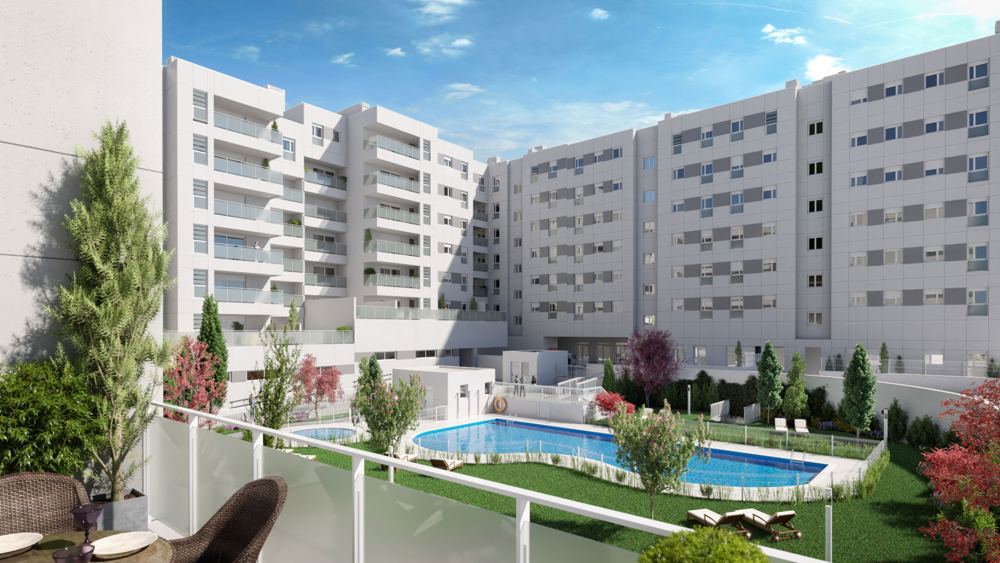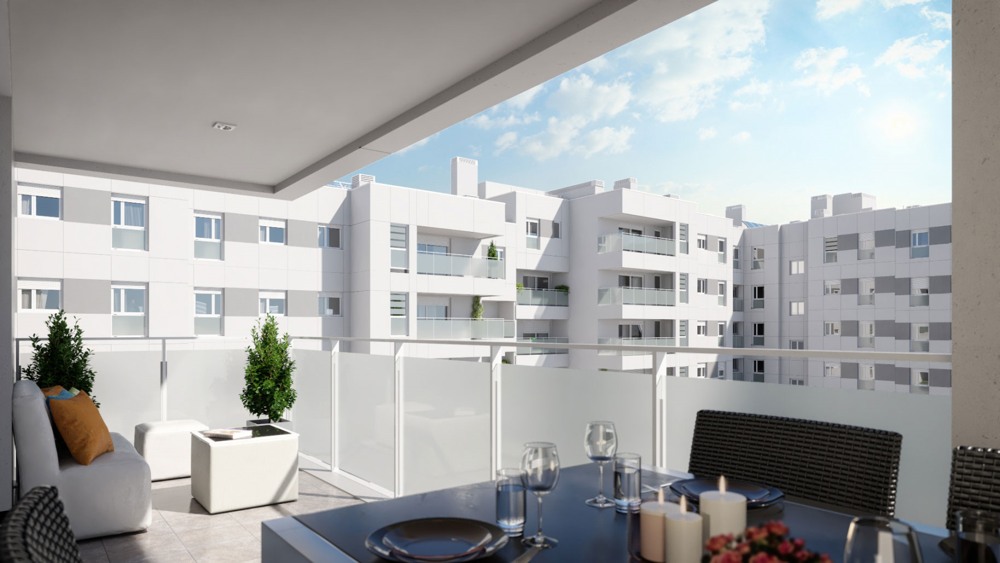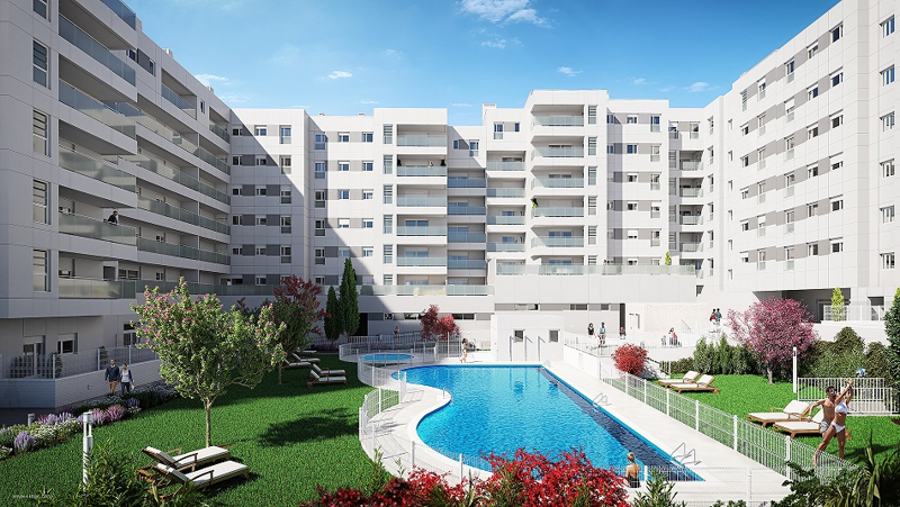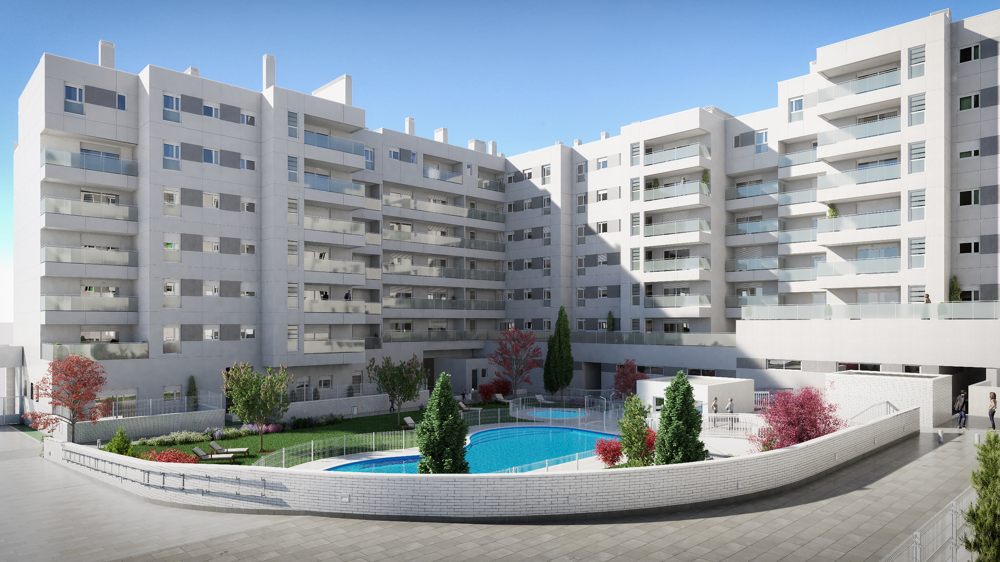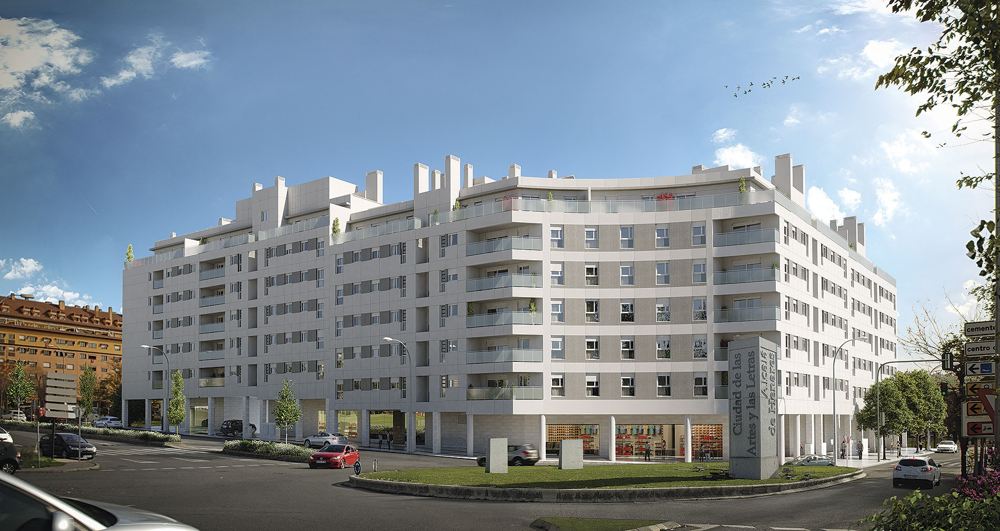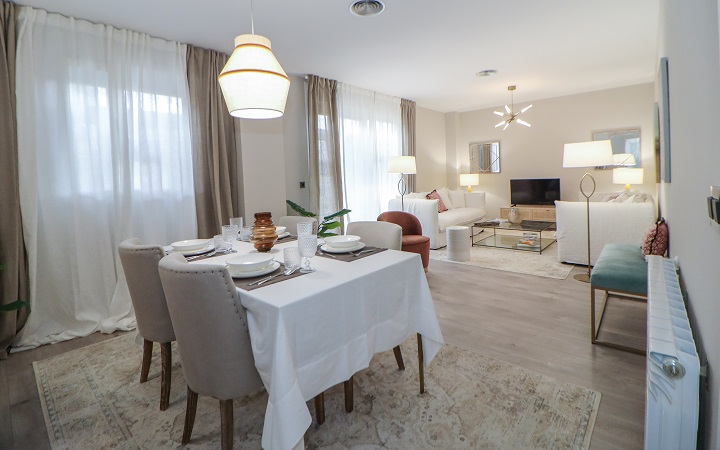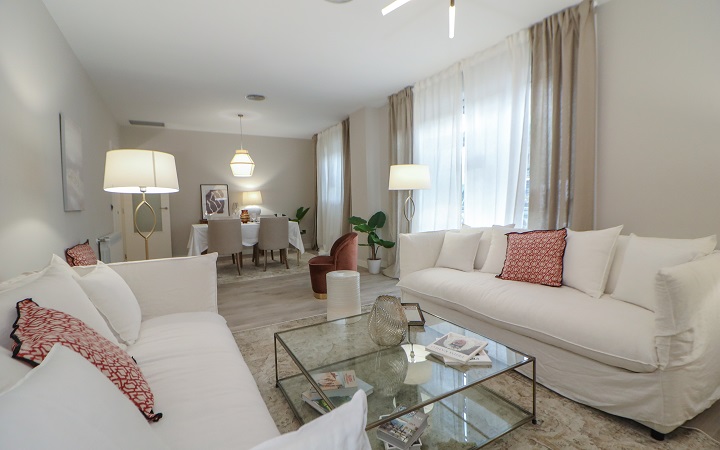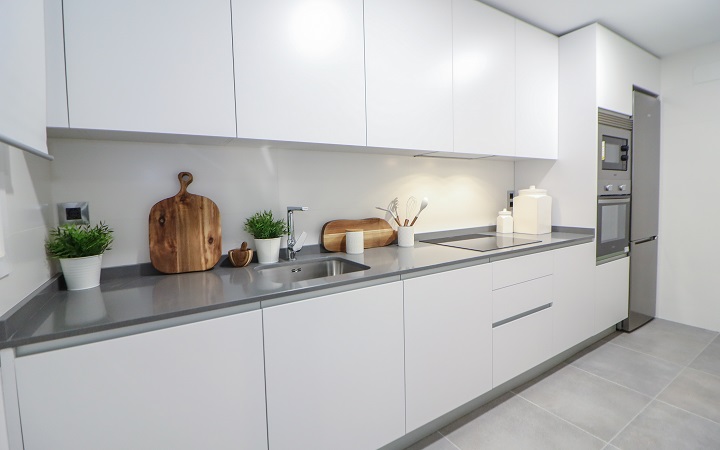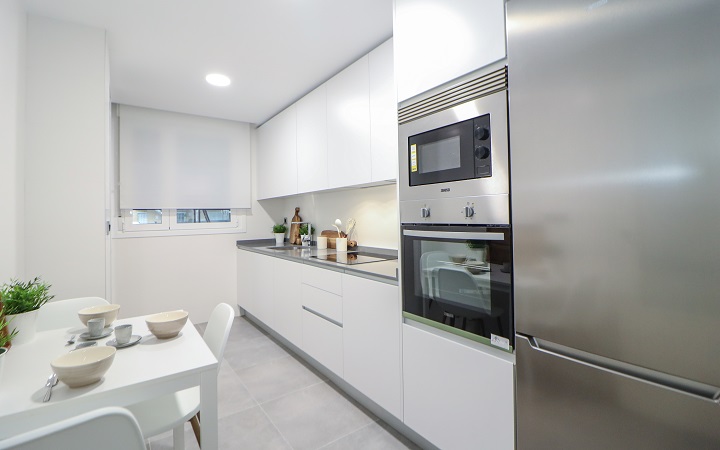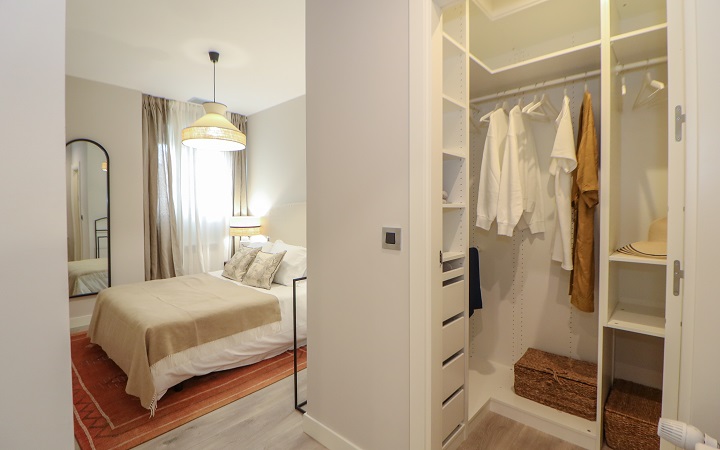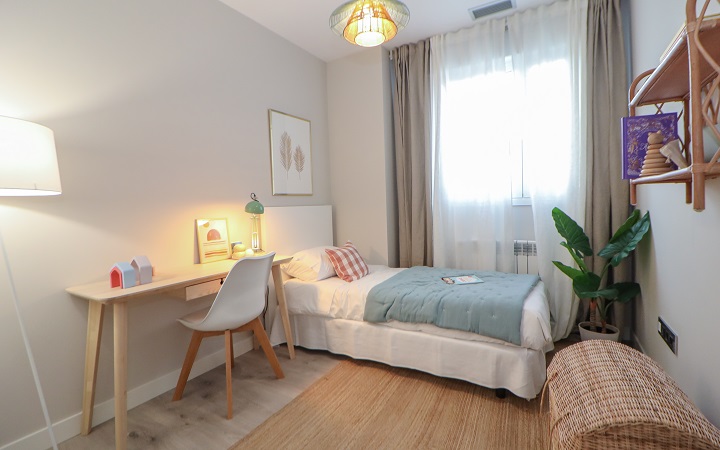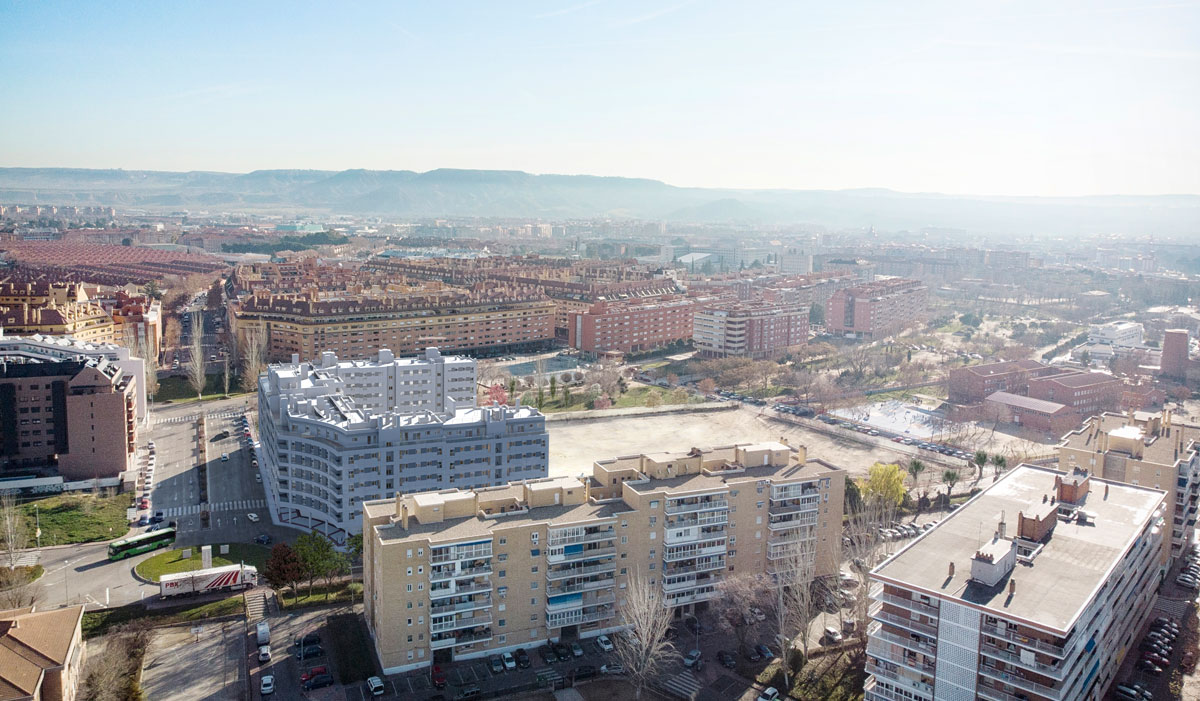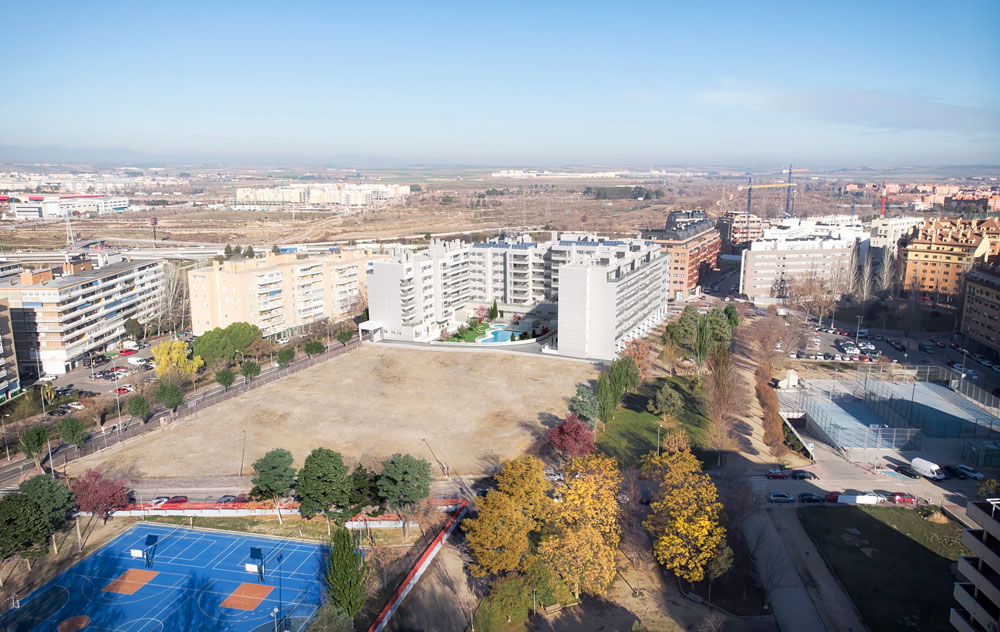 Realia Parque del Ensanche
New build apartments in Alcalá de Henares
The new build apartments of the Realia Parque del Ensanche urban development offer the opportunity to live in one of the best districts of Alcalá de Henares. The homes have 2, 3 and 4 bedrooms, with 2 bathrooms and large terraces.

It is a unique opportunity to form part of a wonderful modern and functional residential area. It has access control, large gardened areas, swimming pool for children and adults.

Realia Parque del Ensanche will also have 4 commercial premises which will offer you a wonderful business opportunity.
Characteristics
Gardened areas
Communal swimming pool
Garage spaces
Storage room
High quality materials
Commercial premises
Energy Rating
Your apartment in Ensanche de Alcalá de Henares, a flourishing district
Realia Parque del Ensanche is found in district IV "Ensanche-Espartales", at the urban centre of Alcalá de Henares, 2km from the historic centre.
The development has excellent connections, as it is near the cercanías train station and the A-2 Madrid-Barcelona motorway entrance, as well as having several urban (lines 10 and 7) and intercity bus stops (connection with Madrid and with other municipalities near Alcalá) in its surroundings.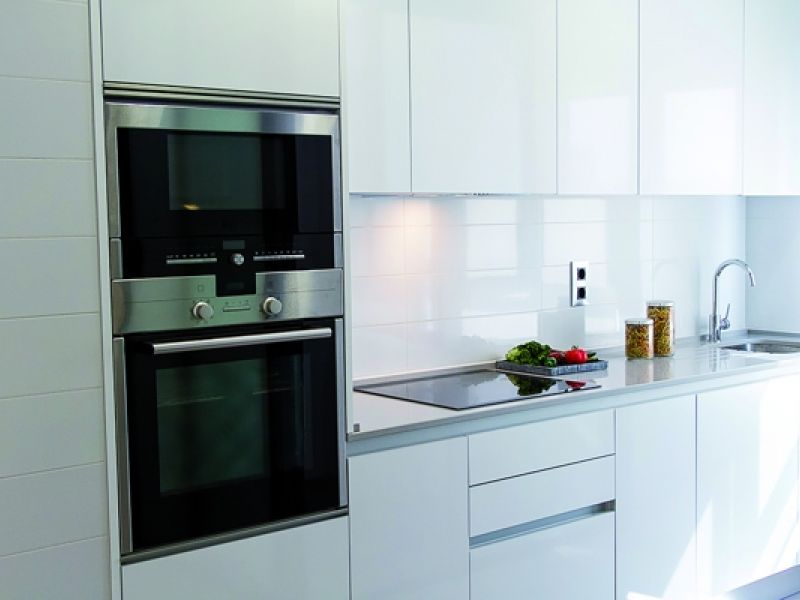 Modern residential development
El Parque del Ensanche is finished with high quality materials
We work to offer you the best finishes, styles and qualities inside each home. We have chosen the PORCELANOSA brand, synonymous with quality, for the installation of flooring, tiles, kitchen fittings and bathroom fittings. This residential development will also have a modern, dynamic architectural design which will surely make you feel proud to live in Realia Parque del Ensanche.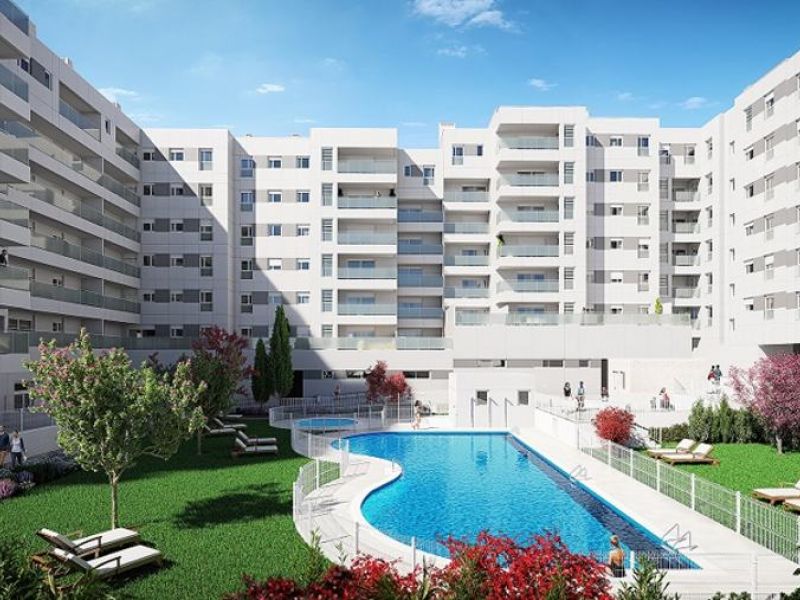 Live in the best residential area of Ensanche
Leisure and sports for everyone
Realia Parque del Ensanche will have large gardened areas, a communal swimming pool for adults and children, two padel tennis courts and a children's play area, an ideal place for creating the best environment for the whole family.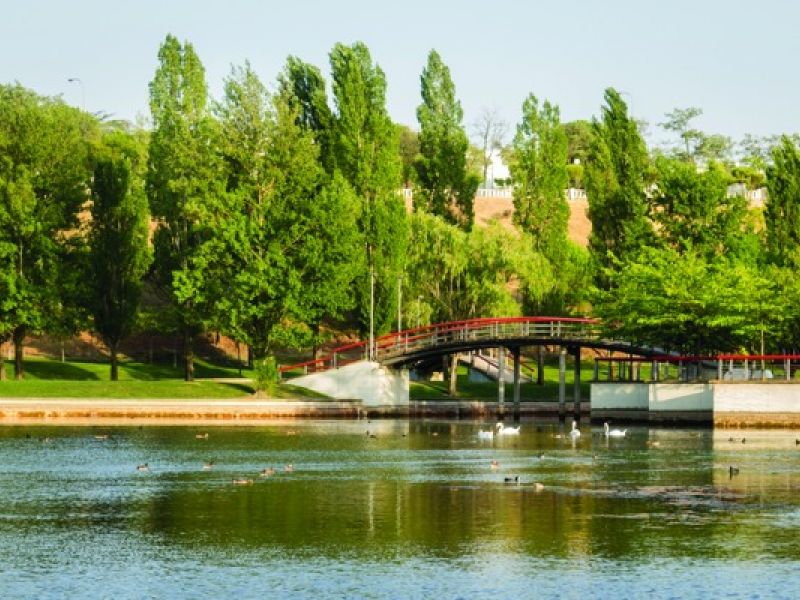 Alcalá de Henares, synonymous with art and culture
With all services within reach
Being located in Ensanche, one of the most modern neighbourhoods with the best facilities and services in Alcalá de Henares, you will be near over 10 schools, shopping areas such as Mercadona, Alcalá Magna and Carrefour, parks, sports areas and health centres.
Visit our
Commercial office
Calle Doctor Marañón 12, Portal 1- Bajo A
28806 - Alcalá de Henares (Madrid), España
Tuesday to Saturday:
10:30-14:00h and 16:00-20:00h
Other new build developments in Madrid
At Realia we want the home of your dreams to be a reality. To achieve this, in Madrid we have a wide range of new build homes. Let one of our new developments entice you and begin your new life. It's time to find your ideal home!
Realia Parque del Ensanche Phase II
3 and 4 bedroom apartments in Valdebebas, Madrid
Legal notice
Information for Consumers and Users
All the information referred to in Royal Decree 515/1989 of 21 April 1989, on the protection of consumers with regard to the information to be provided in the sale and rental of homes, is available to the public at the sales offices associated with each development and/or at the central offices of the seller (Camino de Santiago, 40, 28050 Madrid).
It is reported that in developments under construction, the developer adjusts their actions and contracting to the provisions of Law 38/1999, of 5 November, on Building Regulation. In such cases, information about the guarantor and the special account into which the advance amounts will be deposited (if any) is also publicly available at the sales offices associated with each development and/or at the seller's headquarters (Camino de Santiago, 40, 28050 Madrid).
Finally, for those developments that are being carried out in the Community of Madrid, it is reported that:
- all the information referred to in Law 2/1999, of 17 March, on Building Quality in Madrid, including the Building Record (in preparation or completed), is available to the public at the sales offices associated with each development and/or at the vendor's head offices (Camino de Santiago, 40, 28050 Madrid). In particular, it reports on the existence of the verification record regarding the staking out and the work schedule and licenses necessary to start the construction of the developments;
- there is no arbitration agreement to settle disputes arising between the parties, nor are there any commitments between the developer and the professionals involved in the construction, whereby they are jointly and severally liable for the quality and proper construction of the building.