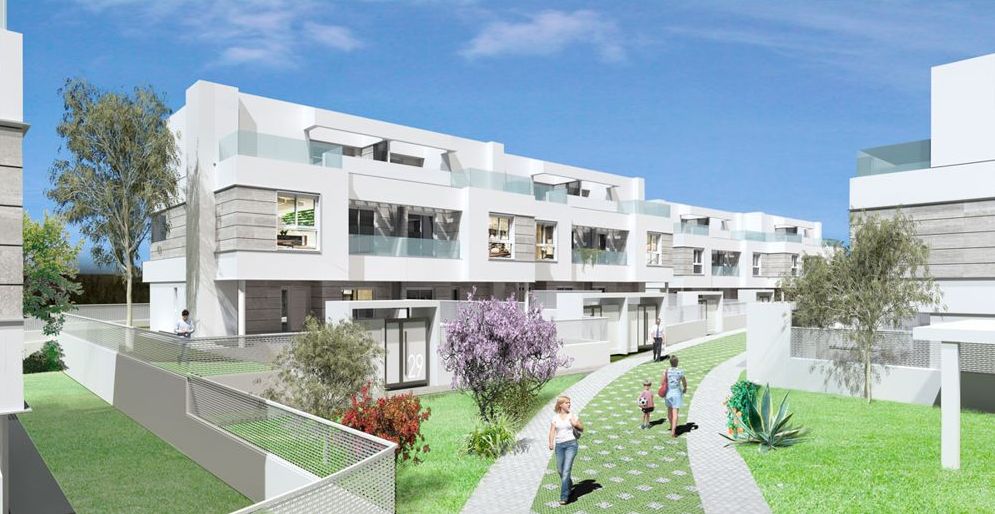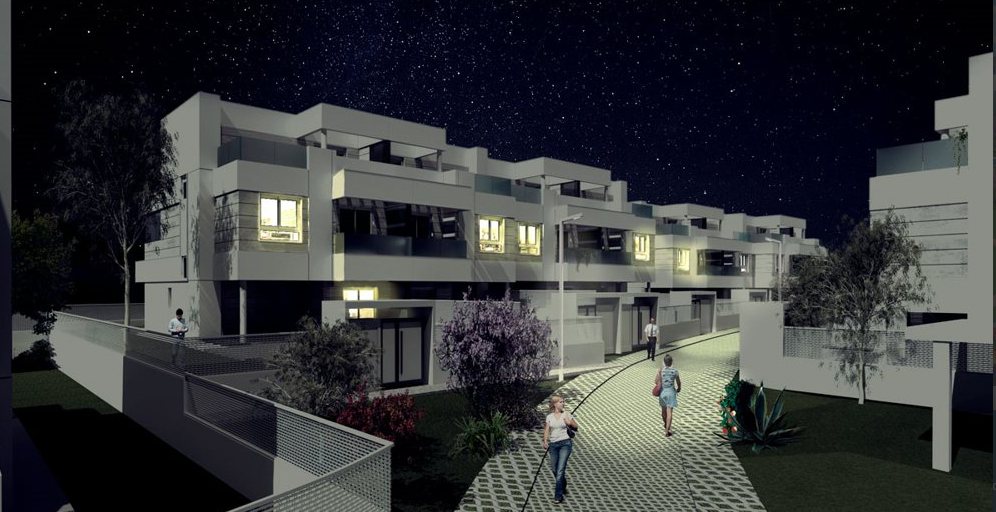 Bôrea Quintablanca
Chalets Arroyofresno, Fuencarral
Coming soon
42 chalets adosados en Arroyofresno de 1, 3 y 4 dormitorios con terraza, plaza de garaje y trastero. La promoción además cuenta con piscina y área de juegos infantiles. Hay que destacar su cercanía al campo de golf donde poder disfrutar de este deporte.
Todos los chalets en Arroyofresno cuentan con las calidades y mobiliario en cocina y baños de Porcelanosa Grupo, referente de estilo, diseño y alta calidad.
Actualmente nos encontramos en fase de lista de espera, ¿quieres más información? ¡Inscríbete ya en el formulario y te contactaremos!
Tu chalet en Arroyofresno con una ubicación premium
Bôrea Quintablanca se encuentra a escasos metros de la M-30 y la M-40 permitiendo el acceso a cualquiera de las dos circunvalaciones.
Otras promociones de obra nueva cerca de Madrid
Madrid es una de las mejores ciudades para vivir y estamos seguros que, entre nuestras promociones de obra nueva de la capital, encontrarás la vivienda que siempre has deseado. Tenemos el piso perfecto para ti, ¡echa un vistazo a todos los que te mostramos!
144 pisos en Arroyofresno de obra nueva de 1, 2, 3 y 4 dormitorios con terraza, garaje y trastero.
New Development of 3 bedroom homes in Getafe, Madrid
3 and 4 bedroom apartments in Valdebebas, Madrid
Legal notice
Informative catalogue without contractual obligation. The information contained may be altered by the company, which reserves the right to make the necessary changes during the course of the work or once it has finished due to administrative, technical, legal or commercial requirements, without this entailing significant alteration of the object and without diminishing the qualities of the materials. The infographics are merely informative; furniture not included; finishes, qualities, colours, toilet fittings and kitchen units are estimated. Image bank photographs are used only as illustrative details. All data related with the content of Royal Decree 515/89 of the 21st of April on consumer protection with regard to the information to be provided in the sale and renal of housing is available to the client at the central offices (Camino de Santiago, 40 28050 Madrid).
Are you interested?
Register on the waiting list and we'll tell you about any new developments