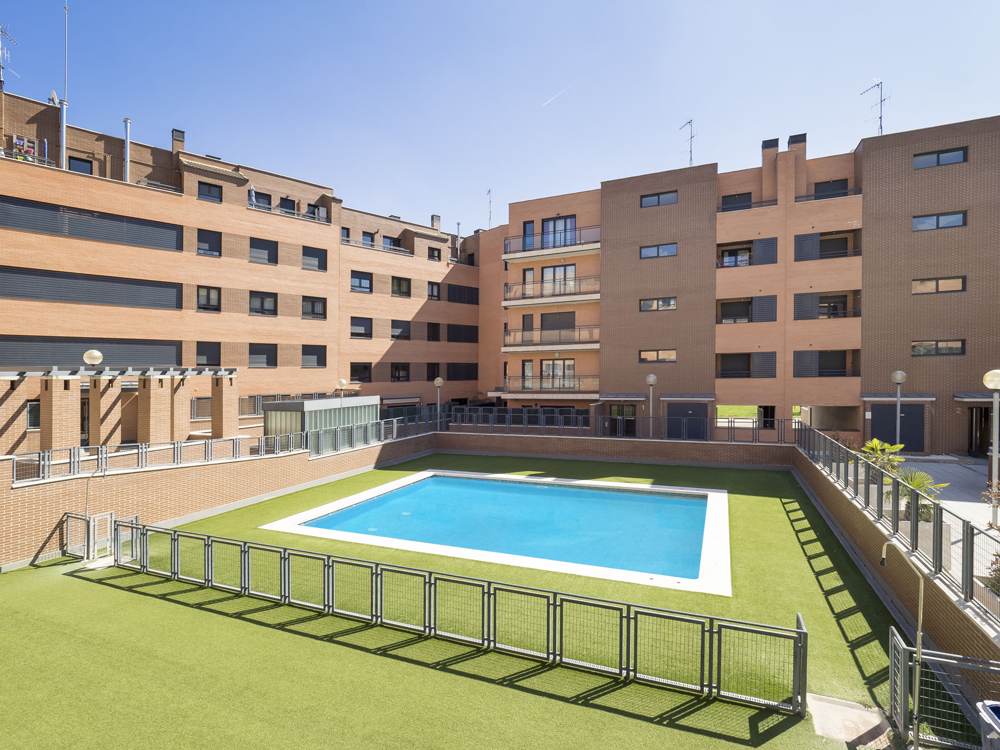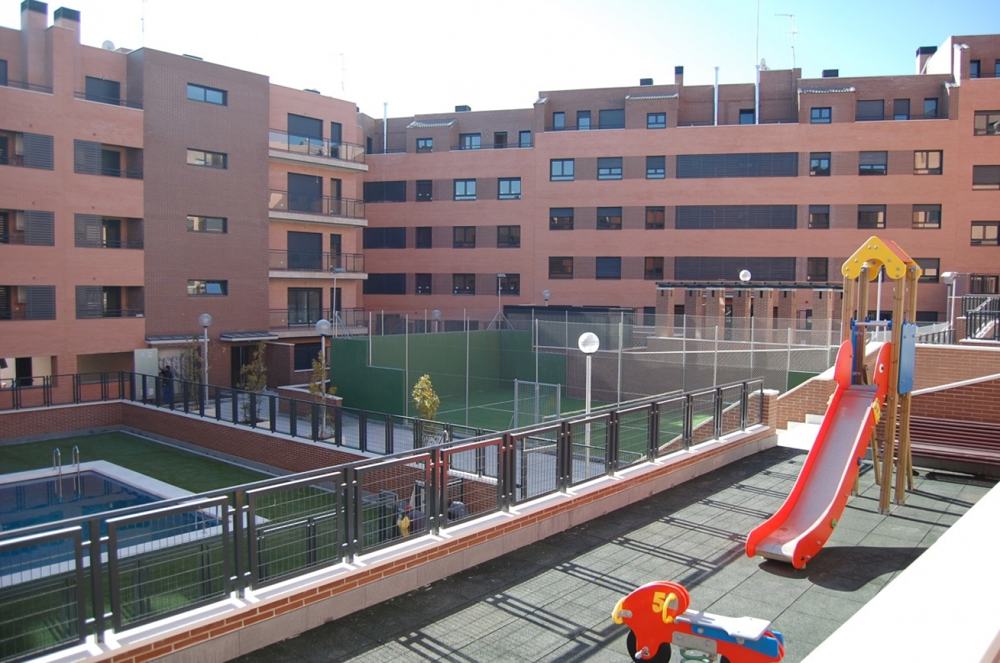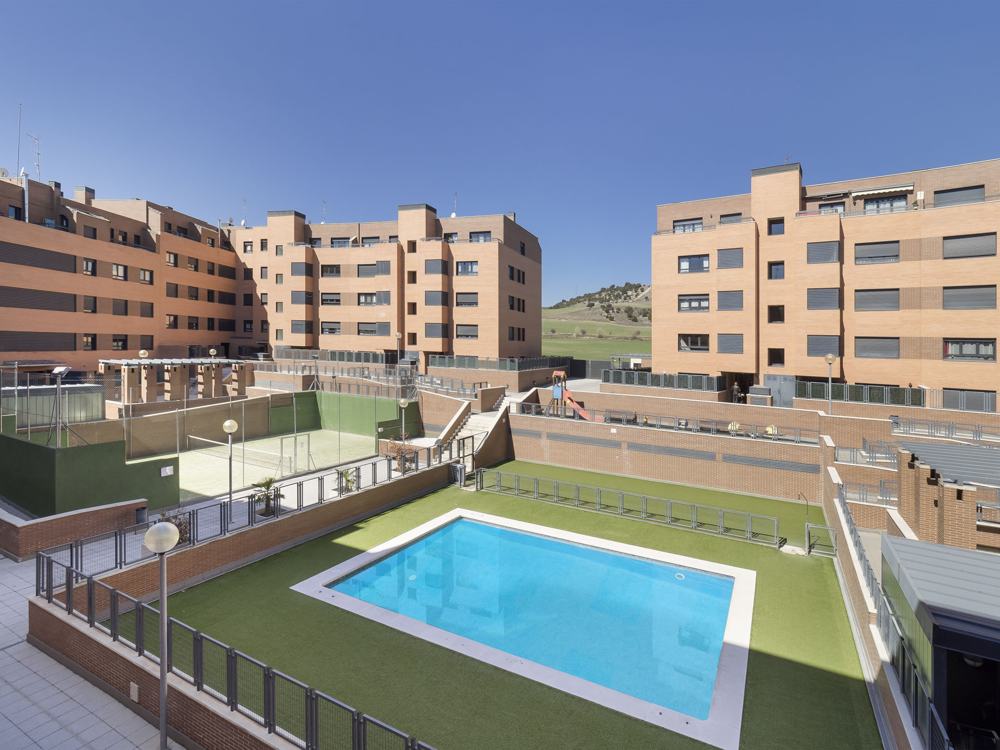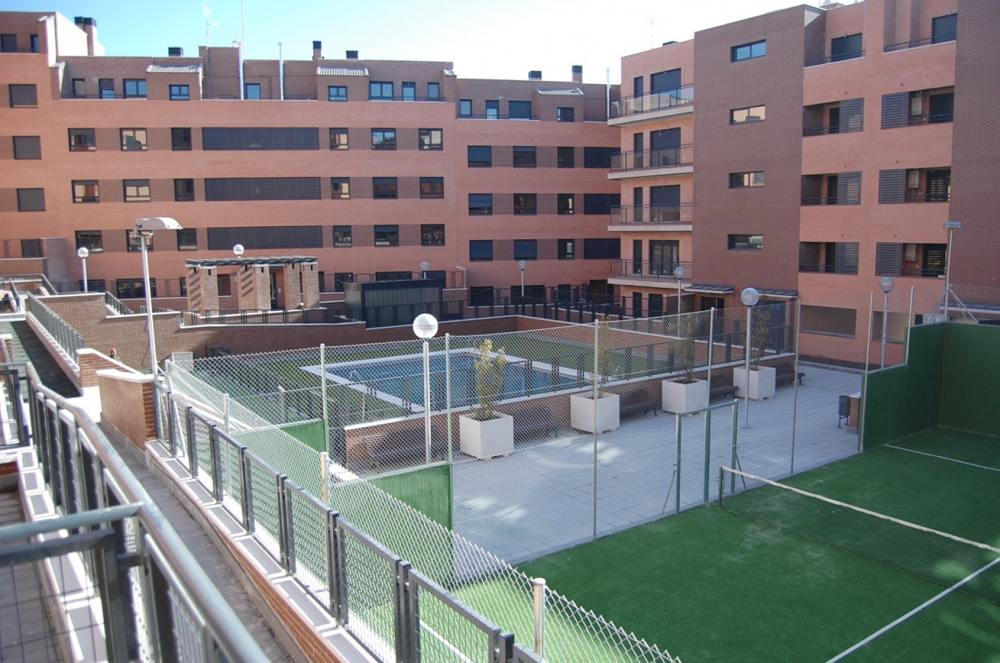 Realia Arroyovereda
New build apartments in Arroyo de la Encomienda, Valladolid
If you are looking to start a new life far from the stress of the urban centre, but just 15 minutes from the centre of Valladolid, the Arroyovereda development is the ideal place to make your home! Here you will find excellent new build apartments with 1 bedroom and 1 bathroom, all with garage and storage room. The residential area has wonderful large communal gardened areas with a padel tennis court, swimming pool and children's play area.

Additionally, the fixed price of the homes guarantees a safe investment and excellent profitability.
Characteristics
Gardened areas
Garage
Storage room
Communal swimming pool
Paddle court
Area with lots of shops and leisure activities
Quiet surroundings
Children's play area
The area of greatest expansion in Valladolid
Arroyovereda is found in SAU6 of Arroyo de la Encomienda. It is one of the most important areas of expansion in the city, with great potential for growing in value thanks to Parque Comercial RIO SHOPPING, IKEA and DECATHLON.

Additionally, living in Arroyovereda, you will have an extensive urban transport service by bus (including night bus) and have the AVE high speed train station and airport very near your home.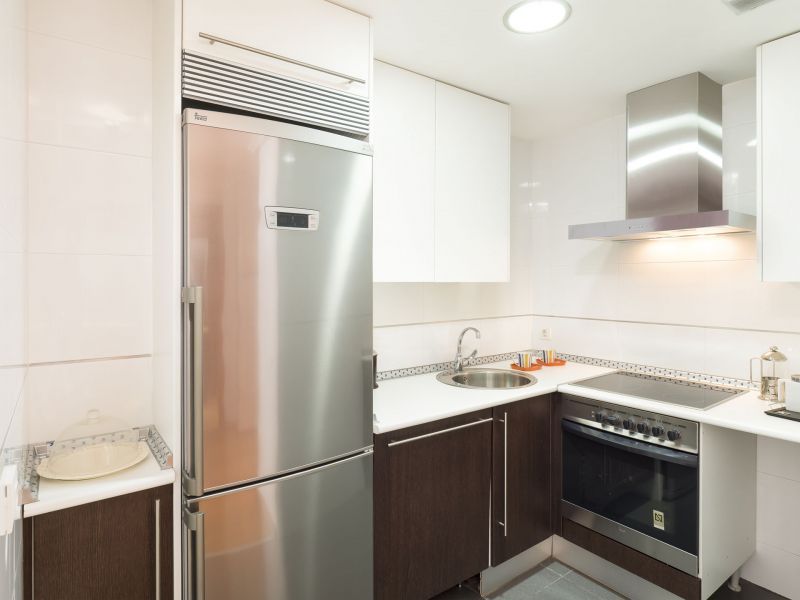 High quality in a unique residential area
The best fittings for your new home
All homes of Arroyovereda are handed over with a kitchen furnished with large capacity high and low units. Additionally, all bedrooms have built-in wardrobes with an inner lining.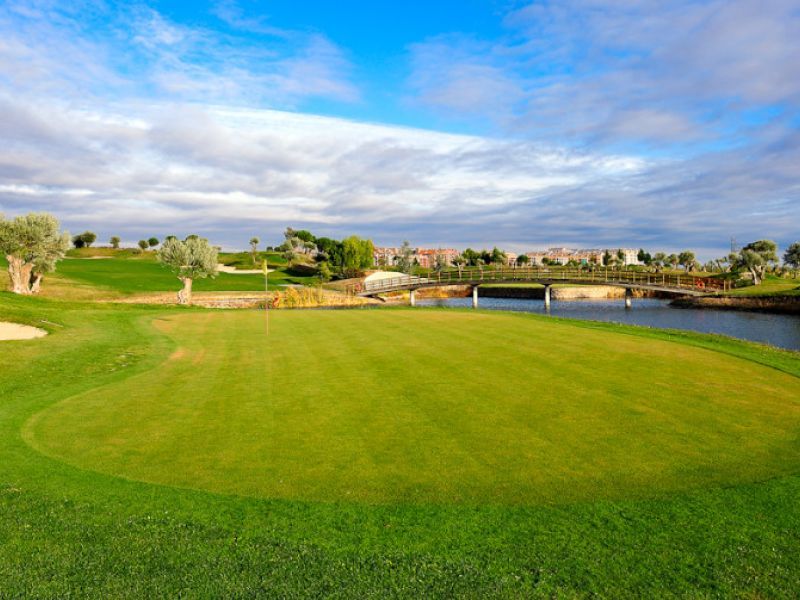 Experience peace, tranquillity and fresh air
Enjoy a great place of interest
The homes of Arroyovereda will allow you to enjoy a healthy environment which is impossible to find in the urban centre. You will be very near the renowned golf course of the Valladolid town of Arroyo de la Encomienda. Additionally, you will be very near places of tourist and cultural interest such as Simancas, Pinar de Antequera and Zaratán.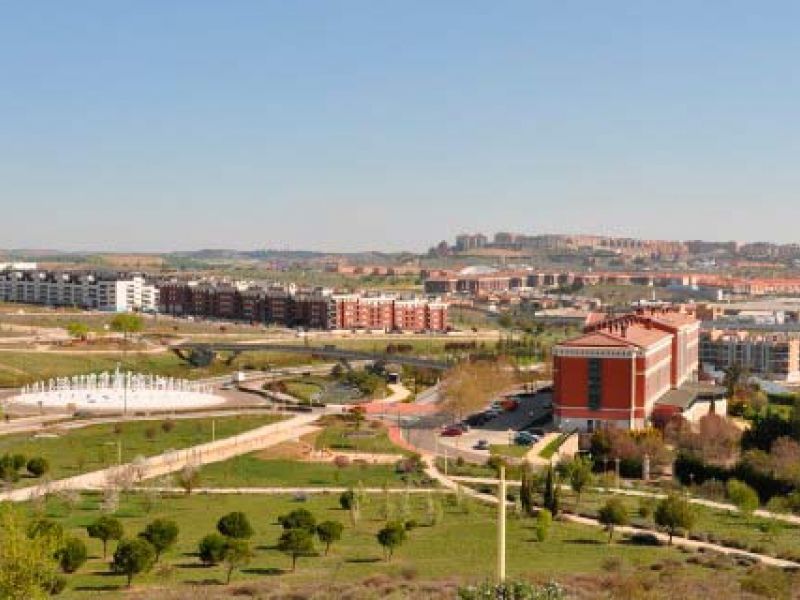 All your needs will be covered
The essential services in your daily life, very near your new home
Arroyo de la Encomienda has great commercial and leisure activity in its surroundings. Just a 3 minute drive away you will find the Río Shopping Centre, which offers a wide variety of shops, a supermarket, cinema and children's play area.
Visit our
Commercial office
Calle Ramón y Cajal 9
47195 - Valladolid, España
Horario de oficina
Jueves 11-14 y 16-19. Resto Cita previa.
Other new build developments in Valladolid
At Realia we dream of helping you find your ideal home. We know that finding homes which combine tranquillity and comfort in a pleasant environment is complicated, and that's why we work to offer you the best new build developments. Don't hesitate any longer and move into the home you have sought for so long in Valladolid!
Legal notice
Informative catalogue without contractual obligation. The information contained may be altered by the company, which reserves the right to make the necessary changes during the course of the work or once it has finished due to administrative, technical, legal or commercial requirements, without this entailing significant alteration of the object and without diminishing the qualities of the materials. The infographics are merely informative; furniture not included; finishes, qualities, colours, toilet fittings and kitchen units are estimated. Image bank photographs are used only as illustrative details. All data related with the content of Royal Decree 515/89 of the 21st of April on consumer protection with regard to the information to be provided in the sale and renal of housing is available to the client at the central offices (Camino de Santiago, 40 28050 Madrid).
Are you interested?
We will tell you every detail.
---
We will phone you
Available
Video call