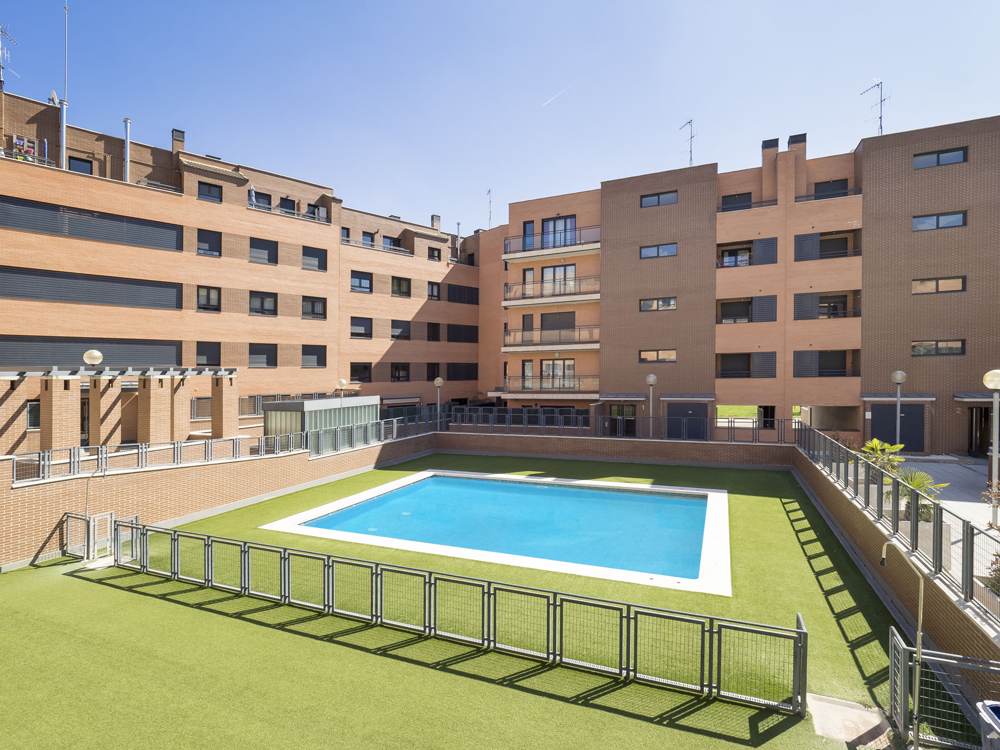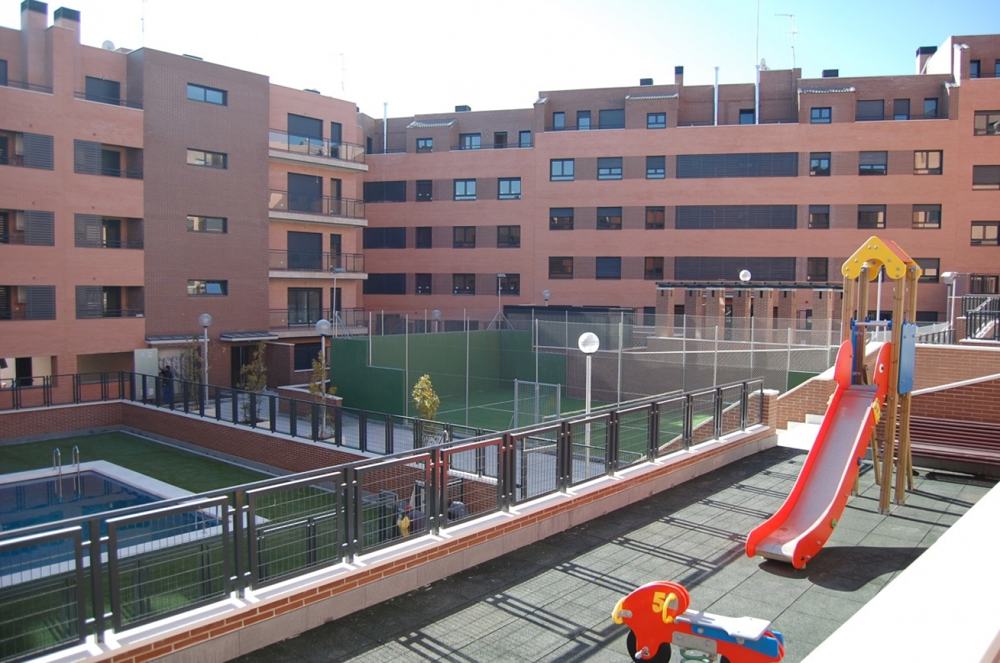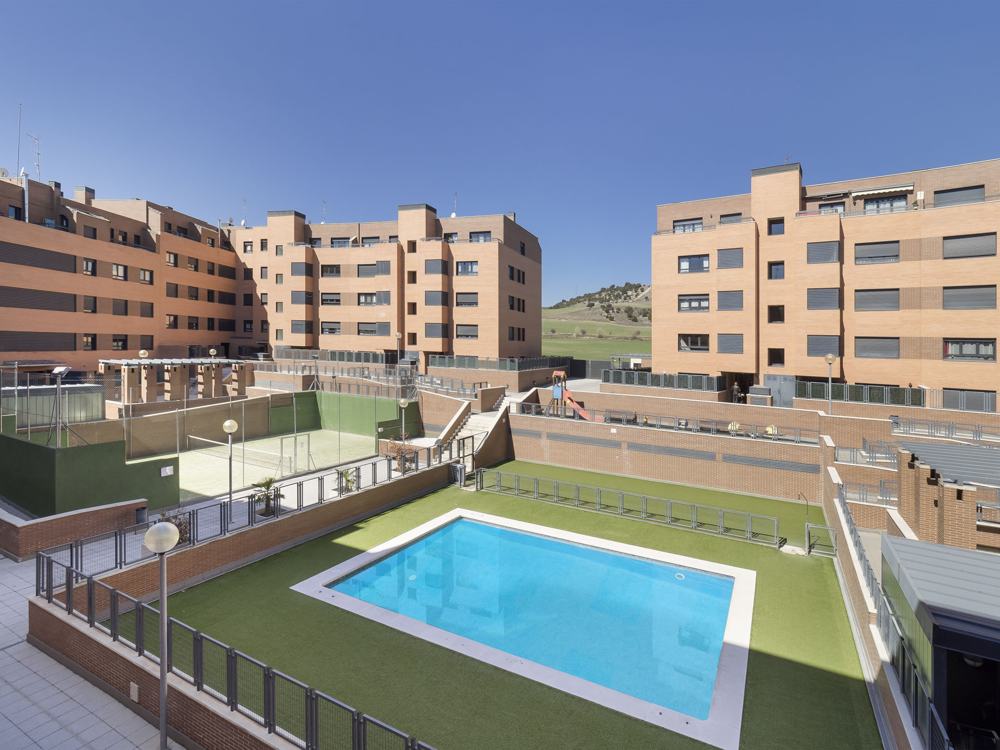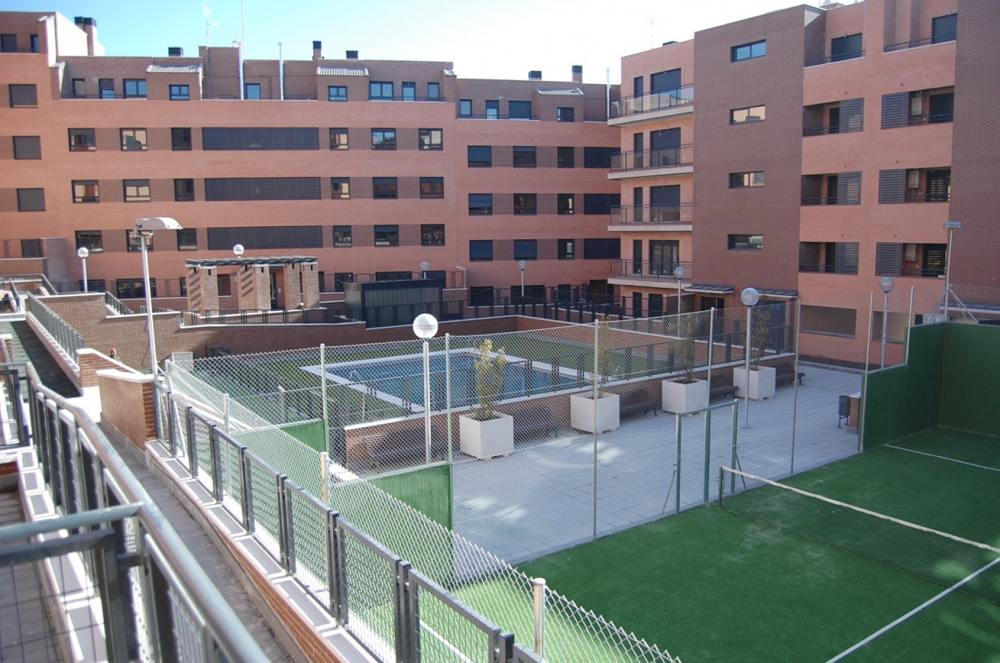 Realia Arroyovereda
New build apartments in Arroyo de la Encomienda, Valladolid
100% sold
If you are looking to start a new life far from the stress of the urban centre, but just 15 minutes from the centre of Valladolid, the Arroyovereda development is the ideal place to make your home! Here you will find excellent new build apartments with 1 bedroom and 1 bathroom, all with garage and storage room. The residential area has wonderful large communal gardened areas with a padel tennis court, swimming pool and children's play area.

Additionally, the fixed price of the homes guarantees a safe investment and excellent profitability.
Characteristics
Gardened areas
Garage
Storage room
Communal swimming pool
Paddle court
Area with lots of shops and leisure activities
Quiet surroundings
Children's play area
The area of greatest expansion in Valladolid
Arroyovereda is found in SAU6 of Arroyo de la Encomienda. It is one of the most important areas of expansion in the city, with great potential for growing in value thanks to Parque Comercial RIO SHOPPING, IKEA and DECATHLON.

Additionally, living in Arroyovereda, you will have an extensive urban transport service by bus (including night bus) and have the AVE high speed train station and airport very near your home.
Other new build developments in Valladolid
At Realia we dream of helping you find your ideal home. We know that finding homes which combine tranquillity and comfort in a pleasant environment is complicated, and that's why we work to offer you the best new build developments. Don't hesitate any longer and move into the home you have sought for so long in Valladolid!
Legal notice
All the information referred to in Royal Decree 515/1989 of 21 April 1989, on the protection of consumers with regard to the information to be provided in the sale and rental of housing, is available to the public at the sales office associated with each development and/or at the registered office of the vendor, located at Avenida del Camino de Santiago, 40, 28050 Madrid (hereinafter, the "Headquarters").
In developments under construction, the developer shall comply with the provisions of Act 38/1999, of 5 November 1999, on Building Regulations. In such cases, information on the guarantor entity and on the special account into which the prepaid amounts (if any) are to be paid is also available to the public at the sales office associated with each development and/or at the seller's Headquarters.
Let me know about new promotions
902 33 45 33